You are here
Amman-Islamabad relations at their best — Pakistani ambassador
By Dana Al Emam - Mar 22,2017 - Last updated at Mar 22,2017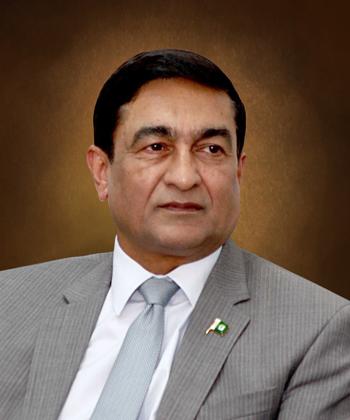 AMMAN — While military cooperation between Jordan and Pakistan is at its best, further efforts are needed from both sides to upgrade trade ties to desired levels, said Pakistani Ambassador to Jordan Lt. Gen. Shafaat ullah Shah.
Over the past year alone, 23 Pakistani military delegations have visited Jordan, said the ambassador, adding that chiefs of all Pakistani military apparatuses came to the Kingdom.
In an interview with The Jordan Times on the occasion of Pakistan's national day, marked on March 23, Shah noted that the two countries have joint military training programmes, adding that Jordan facilitates arms sales to Pakistan, including F-16 jets and Cobra helicopters.
He said this "close" cooperation reflects distinguished relations between the leaderships of the two countries, adding that, last year, Pakistani President Mamnoon Hussein had invited His Majesty King Abdullah to visit Pakistan, expressing hope that the Monarch will be able to come to Pakistan this year despite his busy schedule.
His Majesty King Abdullah last visited Islamabad in 2007.
Meanwhile, a Jordanian parliamentary delegation is scheduled to visit Pakistan in April.
The two countries also have joint intelligence cooperation in the fight against terrorism, Shah stated.
Regarding trade cooperation, he noted that "there is a lot to be done", as bilateral trade is "quite low", adding that the lack of direct flights between the two capitals was a central contributor to this issue.
Total trade balance between the two countries in 2015 stood at $85.86 million, with $35 million in exports to Pakistan, and $49.92 million in imports, according to official figures.
Citing pharmaceutics as the most promising sector for trade cooperation, the diplomat said Pakistan is also a good market for Jordanian Dead Sea products, cosmetics and olive products.
Pakistan, which exports meat to several Gulf Cooperation Council countries, could also export meat, wheat, leather, sports goods and construction equipment, in addition to the existing textile exports to Jordan.
There are a few Pakistani garment businesses in Jordan that benefit from Jordan's free trade agreement with the US and Europe.
But Jordanian businesses will reap "great" benefits if they open up in Pakistan, as the country offers cheap labour, and the currency exchange rates are currently in favour of the Jordanian dinar (one Jordanian dinar equals 147 Pakistani rupees).
The embassy is currently preparing a single country exhibition in Jordan in order to enhance business-to-business relations between traders, noting that the Amman Chamber of Commerce and the private sector play a vital role in encouraging traders to "take risks" in starting gradual businesses.
Businessmen from both countries can establish connections in this event, said the ambassador.
There are around 15,000 Pakistanis in Jordan, mostly working in the agriculture sector, while the number of Jordanians residing in or visiting Pakistan is very low.
Some of this could be due to "misperceptions regarding Pakistan's safety", Shah suggested.
Regarding cultural cooperation, Shah said the embassy mulls compiling a book on bilateral relations in Arabic to better introduce Pakistan to Jordanians.
In addition, the embassy is planning several cultural events in the near future.
Related Articles
Nov 17,2015
AMMAN — Pakistani Ambassador to Jordan Lt. Gen.
Mar 22,2016
AMMAN — Pakistani-Jordanian ties are set to witness a big boost in the next few months as several steps will be taken to increase trade, acc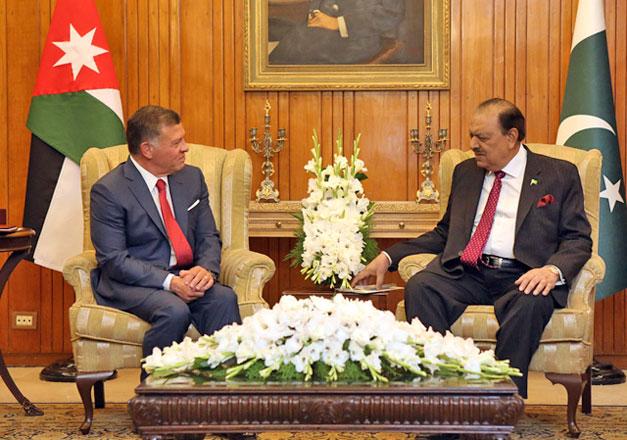 Feb 10,2018
AMMAN — His Majesty King Abdullah and Pakistani President Mamnoon Hussain on Friday held talks on bilateral ties and other issues of mutual
Newsletter
Get top stories and blog posts emailed to you each day.