You are here
'Amman municipality working to remove vendors' street stalls'
By Muath Freij - Jun 30,2015 - Last updated at Jun 30,2015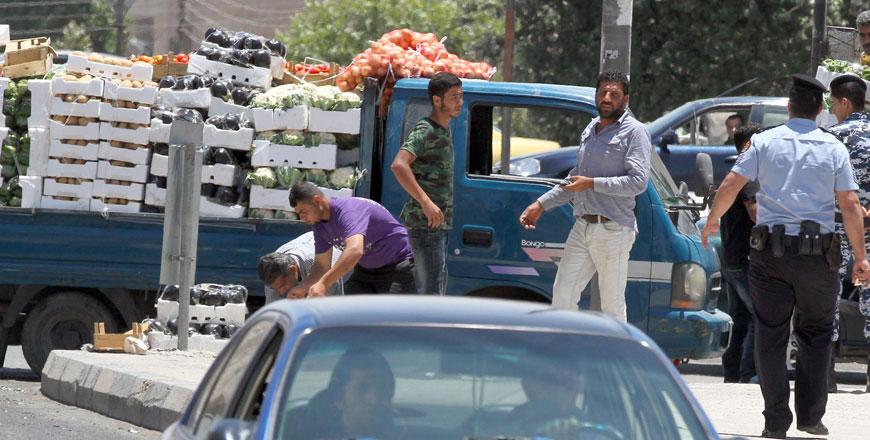 Street vendors sell vegetables on the side of the road in Amman on Tuesday (Photo by Osama Aqarbeh)
AMMAN – Greater Amman Municipality (GAM) teams are intensifying their inspection campaigns targeting street vendors in the capital during Ramadan, forcing many of them to remove their goods from the streets.
Ahmad Ebbini, director of the GAM department to monitor street vendors, said the campaign is conducted in cooperation with the public security and gendarmerie departments.
"We need them to provide our teams with protection," he told The Jordan Times.
Ebbini added that the teams have managed to remove many street vendors, but did not disclose any figures.
"We have covered a total of 20 areas in the capital," he noted.
Jabal Hussein and downtown Amman are among the main areas they are focusing on during the fasting month, according to the GAM official.
"With the approach of Eid Al Fitr holiday, the number of street vendors is on the rise so we are working hard to ensure that the streets will be clean," he added.
In the days leading up to the Muslim feast marking the end of the fasting month, several vendors set up street stalls, selling goods at low prices and harming the business of shop owners.
Ebbini said the teams are also focusing on street vendors selling firecrackers.
"We have confiscated many firecrackers and we refer those who sell them to the governor," he added.
Zarqa Municipality is also intensifying its inspection campaigns over the sale of firecrackers in the city amidst a growing number of noise-related complaints, Mayor Emad Momani told The Jordan Times recently.
During Ramadan, children set off firecrackers straight after iftar and continue until it is time for suhour, the pre-dawn meal consumed early in the morning before the day-long fast begins.
As of July 29 last year, all firecrackers were banned from entering the domestic market.
At the time, the Jordan Standards and Metrology Organisation warned that anyone found selling fireworks and firecrackers will be referred to specialised courts.
Traders selling fireworks and firecrackers, as well as pellet guns, face four months in prison and a fine of up to JD5,000.
But every year customs agents foil several attempts to smuggle hundreds of cartons of fireworks and firecrackers as importers hide the explosives in containers carrying other products.
up
22 users have voted, including you.
Related Articles
Apr 23,2016
AMMAN — Authorities on Saturday said they were still investigating the death of a man on Thursday following a brawl between members from the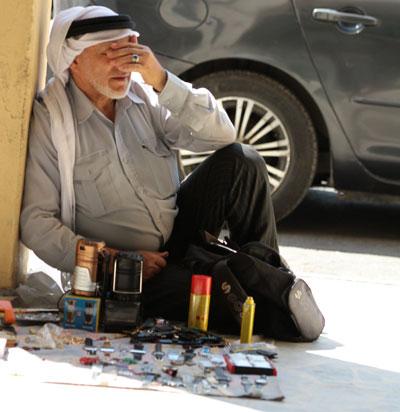 Jul 04,2016
AMMAN — The Greater Amman Municipality (GAM) has intensified its campaign against street vendors in the capital ahead of Eid Al Fitr h
Jul 06,2014
Campaigns carried out by the Greater Amman Municipality (GAM), the Public Security Department and Gendarmerie forces to remove street stalls are continuing, Ahmad Ebbini, director of the GAM department to regulate street vendors, said Saturday.
Newsletter
Get top stories and blog posts emailed to you each day.