You are here
Annual winter inspections 'just another way to fine vehicles', some claim
Over 61,000 cars underwent mechanical inspections since start of month-long winter campaign
By Maram Kayed - Nov 15,2018 - Last updated at Nov 15,2018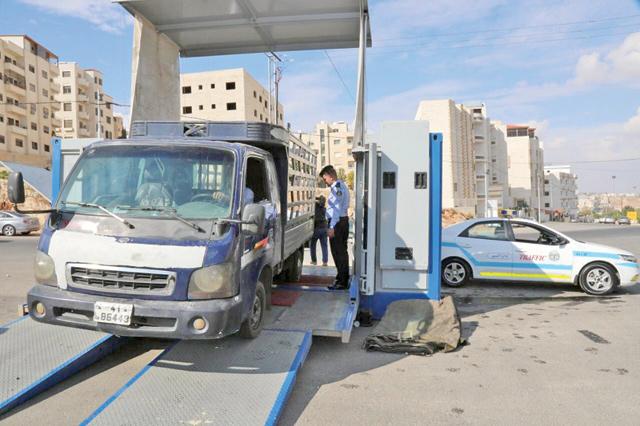 The campaign, which kicks off on November of every year, aims at ensuring the safety and preparedness of vehicles for the winter season (Photo courtesy of PSD's Facebook page)
AMMAN — More than 61,000 cars have undergone mechanical inspection during the first 10 days of the month-long annual winter campaign launched by the Central Traffic Department (CTD).
The campaign, which kicks off on November of every year, aims at ensuring the safety and preparedness of vehicles for the winter season, according to a statement made available to The Jordan Times.
So far, 77.4 per cent of checked vehicles passed inspection. Stickers are issued to vehicles that pass the examination so that traffic officers do not stop the car again for another inspection.
Unlike the inspection required for the renewal of vehicle licences, the winter inspection is done through a "moving inspection station", rather than at the fixed locations of CTD offices. The moving station was introduced by the CTD just this year, with past years' inspections being done by checking cars at CTD road portals.
"The moving station will be deployed on the main streets of Amman and other governorates to guarantee the inspection of as many cars as possible," said Spokesperson of the Public Security Directorate (PSD) Amer Sartawi.
Drivers whose cars do not pass the inspection have their licence confiscated and are given a one-week period for the required repairs, after which a ticket will be issued. After the one-week deadline, drivers can only reclaim their licences from a CTD office once the repairs are made and the ticket fine is paid.
Although some citizens praised the campaign and the CTD's efforts at taking these safety measures, others were sceptical and thought the campaign "has another motive behind it".
"We already go through yearly inspections and are stopped regularly by police patrols. Is this just another way to fine vehicles over the smallest, irrelevant problems?" Ibrahim Bani Hamad said on his Facebook account.
"I was fined over not having a reflector. What does that have to do with winter?" said Eyad Alali in another comment.
Others pointed out that the PSD and CTD should "direct their attention towards broken roads and bad infrastructure that cause vehicles to break down in the first place", as Jaber Salameh, a university student, told The Jordan Times.
"Had annual driver's licence renewal been less costly, we would have more money to put into fixing our cars," Khaled Omari Tweeted.
"If yearly inspections and tickets were less expensive then maybe we would have more money to put into fixing our cars," agreed Khaled Omari.
In reply to the speculations, Sartawi told The Jordan Times on Tuesday that "the yearly inspection is a required safety procedure, nothing more. The PSD and CTD staff receive hundreds of calls regarding broken-down cars whenever there is bad weather."
According to Sartawi, "time and effort can be directed towards more important rescue missions" when cars on the roads are fully-operational and do not require a PSD or CTD patrol to help them.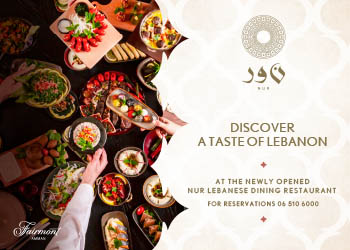 Newsletter
Get top stories and blog posts emailed to you each day.