You are here
App turns smartphones into taxi meters
By Mohammad Ghazal - Oct 21,2015 - Last updated at Oct 21,2015
Participants and ICT sector leaders attend a ceremony in Amman on Wednesday to honour winners of the Microsoft Academic Accelerator Programme (Petra photo)
AMMAN — Jordanian students have recently developed a GPS-based mobile app that turns smartphones into taxi meters, which they said would notify passengers of an estimated fare for their journey in advance and prevent cabbies from overcharging them.
True Meter is currently available on the Windows app store and will be available to users of other mobile operating systems in a few months.
The app shows passengers the optimal route to their destination and compares it with the route that the taxi driver is actually taking, enabling them to determine whether the driver is taking an unnecessarily long route.
The mobile application was developed by a team of Jordanian students — Islam Abulroz, Rania Abdel Hadi and Rehab Alamar — who were honoured Wednesday as one of six winning teams in the Microsoft Academic Accelerator Programme.
As part of the six-month accelerator programme, a collaboration between the USAID Jordan Competitiveness Programme and Microsoft Jordan, scores of students received training at the Microsoft Innovation Centre, which is located at the Royal Scientific Society, on how to design, launch, and sustain their own ventures or find jobs that make use of their talents.
They were also taught technical skills that helped them develop apps and deploy technology for the benefit of all, according to the organisers.
"We came up with the idea of True Meter while taking part in this great programme. I had to take a taxi every day from the Princess Sumaya University for Technology to the business park for the training. I noticed that the taxi drivers charged me different fares each time and often the claimed the meter was not working, which was annoying," Abdel Hadi told The Jordan Times after the ceremony.
"When people download the app, which shows information in Arabic and in English, they can actually find out exactly how much the fare for their trip should be. This is also very useful for tourists, so that they cannot be deceived by greedy cabbies who want to charge them extra," she added.
Alamar said her team cooperated with the authorities in order to get the correct formula for taxi fares, so that the app calculates the same fare that taxis are allowed to charge per kilometre, in both Jordanian dinars and US dollars.
"We have also reached an agreement with the Greater Amman Municipality to connect the app to their network, so that passengers can report cabbies who charge them excessively high fares or take longer routes, and file any other complaints," she said.
"When passengers get in a taxi, they can record the plate number and, in case of trouble, report it to GAM and the traffic authorities… We will also develop the app in the near future so that passengers can rate each cab. Any passenger who enters the plate number of a certain cab will be able to find the history of the cab and reviews by passengers," added Alamar.
The other winning projects addressed a range of consumer and retailer needs, from point-of-sale payment solutions to an online pitching platform that connects start-ups with investors. One application, called "Bisque", allows users to send video and photo files to other devices using only a simple hand motion.
'Guidance, follow-up crucial'
ICT experts said Wednesday that follow-up training is essential to ensure the success of such ideas and many others.
"For such ventures to grow and start generating revenue, there is a need for further guidance to help students and entrepreneurs market and refine their products. Celebrating the fact that we have brilliant ideas is not enough — we want tangible support after this step," Abed Shamlawi, ICT and entrepreneurship consultant, told The Jordan Times.
"We need to hone entrepreneurs' skills, help them organise their work, guide them on how to monetise their ideas and help them develop a final product, and get some funding," Shamlawi.
Jamil Al Khatib, an innovation consultant who trained the winning teams and other participants in the programme, said providing mentorship after the initial stage is very important to these entrepreneurs.
"Some of these ideas can be turned into small companies, while other developers can sell apps without the need to build a company. They definitely need follow-up and should not left alone after this stage. They need financial support to grow their ideas into income-generating ventures," added Khatib.
USAID JCP's Chief of Party Wissam Rabadi said the Microsoft Jordan partnership, which began in March of this year, aimed "to enhance the ICT sector's competitiveness in Jordan by creating a pool of new talent in cloud computing and app development for interested investors".
Rabadi stressed the importance of the programme in training young Jordanians in the latest technologies and trends, including the Internet of Things and cloud computing, saying participants in the programme are equipped with latest skills in the field.
Microsoft Jordan Country Manager Hussein Malhas said the programme helps bridge the gap between the skills of students and graduates and the actual needs in the labour market and the ICT sector.
up
20 users have voted, including you.
Related Articles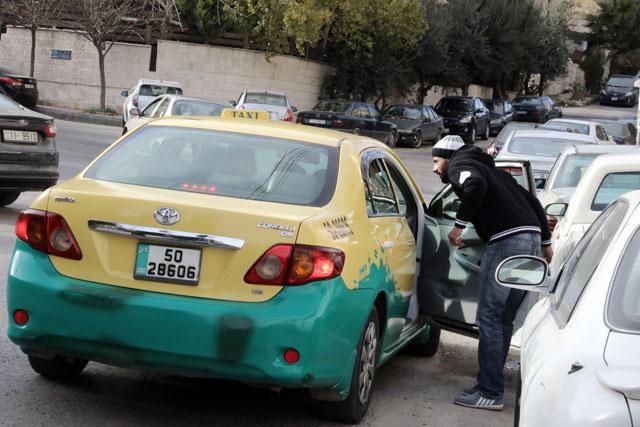 Jan 05,2017
AMMAN — Cabs, service taxies and public buses began to charge new fares from Thursday, despite their "dissatisfaction" with the new tariffs.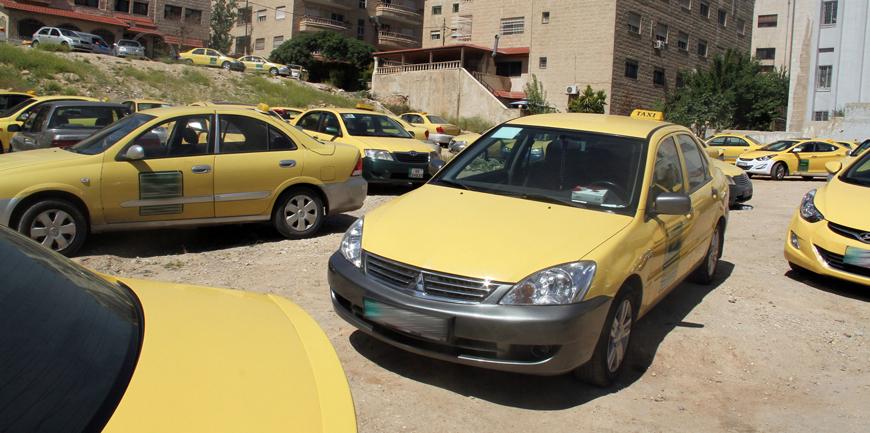 Oct 05,2015
AMMAN – Commuting by taxi is not always a pleasant experience for many Amman residents due to "bad attitude of some drivers", according to a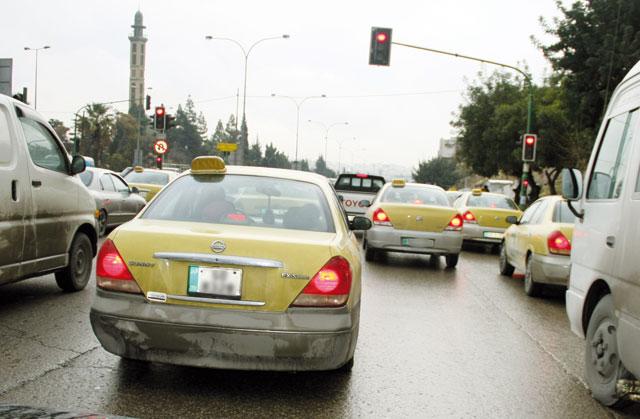 Mar 07,2017
Amman — Ride-hailing app Careem on Tuesday announced the start of bringing yellow taxis under its wings, helping put an end to a month-long
Newsletter
Get top stories and blog posts emailed to you each day.