You are here
Arab female photojournalists breaking stereotypes, making change
By Suzanne Gaber - Mar 25,2015 - Last updated at Mar 25,2015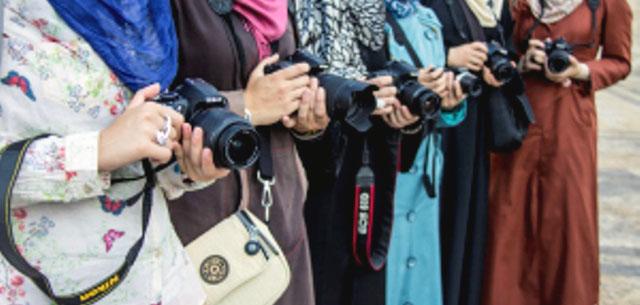 AMMAN — Since 2011, the capital has been the location of one of the largest annual photography festivals in the Middle East.
The Image Festival, as it is called, is hosted by Darat Al Tasweer in collaboration with Institut Français and the Greater Amman Municipality.
This year, the festival, slated for April, is set to showcase the first all-female photo collective in the Middle East, Rawiya.
Due to the death of pilot Muath Kasasbeh as well as other recent events, Darat Al Tasweer has decided to make this year's festival smaller and more focused on education, according to its founder, Linda Khoury.
However, the festival's move to showcase an all-female photo collective comes with a positive change for women photographers in the region, according to women photojournalists.
In recent years, women journalists worldwide have found themselves victims of abuse and discrimination in their field.
A 2013 study by the International Women's Media Foundation found that two out of three female journalists had "experienced intimidation, threats or abuse in relation to their work".
In this study, 5.37 per cent of the participants came from Arab nations.
Despite this finding, many female photographers in the Middle East say they feel comfortable continuing with their work on a daily basis.
In fact, Reem Faisal, a photojournalist based out of Saudi Arabia, disputed the notion that being a woman has created disadvantages in her field.
"Whether I was male or female, each has advantages and disadvantages," she said.
Laura Boushnak, a freelance photographer and founding member of Rawiya, agreed with Faisal, noting that there are many advantages to being a female photographer.
"Men and women photojournalists face a lot of different difficulties," she said. "Being a woman makes it easier for me to access women's stories in a way my male colleges could not."
Jennifer Ciochon, a photographer for Tunisia Live, has had a similar experience.
Ciochon, who has worked in many countries throughout the region, recalls one instance in which she photographed a child bride in a Syrian refugee camp in Jordan.
"I was given that access because I was a woman," she said. "The fact that we can get rather intimate access is rewarding and is quite a privilege."
Boushnak said she uses the unbridled access given to female photographers as means of giving a local perspective into the Middle East.
The idea of showing life in the Middle East through a local eye is the basis of why the Rawiya photo collective was founded, she said.
Since 2009, Boushnak has been working on a project on literacy and education of women in the Arab world after learning from a UN report that 50 per cent of Arab women cannot read or write.
She recently gave a TED Talk on the subject, titled "For these women, reading is a daring act."
"The Arab states are going through tremendous change, and the struggles women face are overwhelming," she said in the TED Talk.
"Just like the women I photographed, I had to overcome many barriers to becoming the photographer I am today, many people along the way telling me what I can and cannot do."
Ala Hamdan, a photographer based in Amman, said she has also witnessed the role of women in Arab states beginning to change in recent years, particularly in artistic arenas.
"A few years ago girls were rarely seen in the faculty of fine arts [at the University of Jordan] and now they are everywhere and they are really good at what they do," she said. "In a few years we are going to have a revolution of artistic girls; before it was shame and now people are going after what they love."
Hamdan, who grew up in and works in Jordan, said she teaches photography to girls as a means of empowering them to gain independence and follow their own aspirations.
"We still live in a conservative environment… I've seen so many passionate girls and very limited access," she noted. "I want women to know that they have the right to seek the life that they want, without being attached to culture and tradition."
While Hamdan feels she is lucky to have grown up with very supportive parents, parents are one of the obstacles she faces when encouraging girls to participate in her photography workshops.
"I feel blessed that I come from an open minded father, who is also a sheikh," she said.
"He doesn't think culture is the limit. But that is not the case for a lot of girls."
Ciochon agreed, noting that despite the advantages female photographers see, there can still be negative pressure from the society she is working in.
"While I haven't received any problems, I do get some stares from men... As in, 'Why is this girl travelling by herself? Shouldn't she have a husband?'"
Hamdan said she pushes girls to break down the cultural boundaries they face by proving their talent and drive to their parents.
"I always tell girls to show their photos to their parents," she said.
"Once people see girls they know, their own daughters, involved, they start to break down the stereotype that girls and cameras don't go together."
Related Articles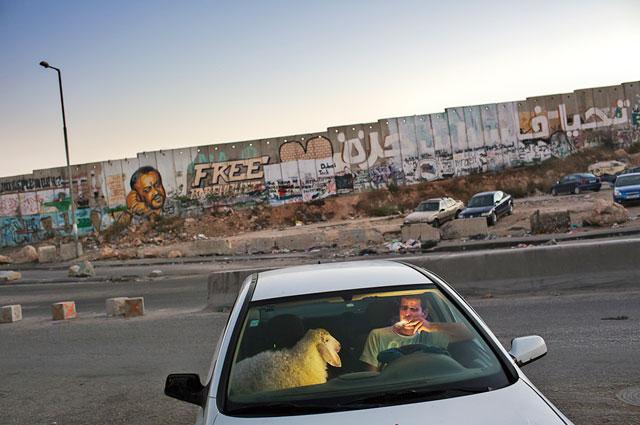 Apr 07,2016
AMMAN – A personal experience and the grim situation of women's education in the region inspired Laura Boushnak to start a photo documentary
Mar 25,2014
Amman residents will be exposed to the work of Jordanian and international photojournalists on Friday when the second version of Night of the Year by renowned international photography festival Rencontres d'Arles opens at 8pm.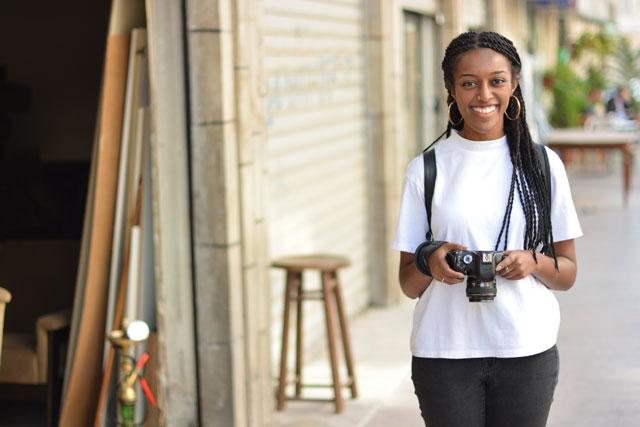 Nov 03,2017
AMMAN — A month ago, Semhal Tsegaye, an Amman-based amateur photojournalist, was scrolling through Facebook when she learned about Women Pho
Newsletter
Get top stories and blog posts emailed to you each day.