You are here
Arid Lands Academy to address challenges facing dry areas
By Hana Namrouqa - Aug 18,2014 - Last updated at Aug 18,2014
AMMAN — The Arid Lands Academy was launched on Monday with the aim of finding solutions for challenges facing dry areas.
The academy was launched under a five-year memorandum of understanding (MoU) signed by the National Centre for Research and Development (Badia Development Programme)/the Higher Council for Science and Technology, the Hashemite University and the International Centre for Agricultural Research in the Arid Areas (ICARDA).
The academy will be a partnership between the three parties in the fields of academic, research and scientific work, technology transfer and development of human resources, according to the MoU.
The Hashemite University will incubate the academy with its academic programmes, provide study programmes, prepare teaching plans, award scientific degrees and conduct research, studies and theses on dry areas and desertification.
Research, studies and training courses on dry and semi-dry areas will be conducted at the academy.
Speaking at the launch of the academy, HRH Prince Hassan noted that deserts are not useless parts of the world as they are thought to be, citing the badia as a source of solar energy and water in terms of run-off.
The prince said investing in the badia's resources "contributes to the improvement of a region regarded as marginalised".
He underscored that the absence of priorities is the main problem in Jordan and the region.
"We seek to preserve what we have left by giving agriculture the least priority, by encouraging importing and by [allowing] random urban expansion," Prince Hassan said.
He called for focusing on the real capital of the badia, which is livestock, noting that the area needs independent development and support that empowers its communities.
The Arid Lands Academy is one of many regional initiatives proposed by Prince Hassan, who has also called for establishing an Arab organisation for the management of the water sector and a centre that predicts natural disasters and provides studies on weather patterns in light of climate change.
According to official figures, 91 per cent of the Kingdom's total area of 97,000 square kilometres is arid land with an annual average rainfall of 50-200 millimetres (mm), while 2.9 per cent is categorised as semi-arid with an annual average rainfall of 400-580mm.
Climate change scenarios indicate that Jordan and the Middle East could suffer from reduced agricultural productivity and water availability, among other negative impacts, according to the 2013-2020 Jordan Climate Change Policy.
The report said Jordan faces serious potential impacts on its natural ecosystems, river basins, watersheds and biodiversity, and then cascading to impacts on food productivity, water resources, human health, public infrastructure and human settlements.
The report indicated that climate change projections suggest a 1-4°C increase in temperatures and a 15-60 per cent decrease in precipitation.
Related Articles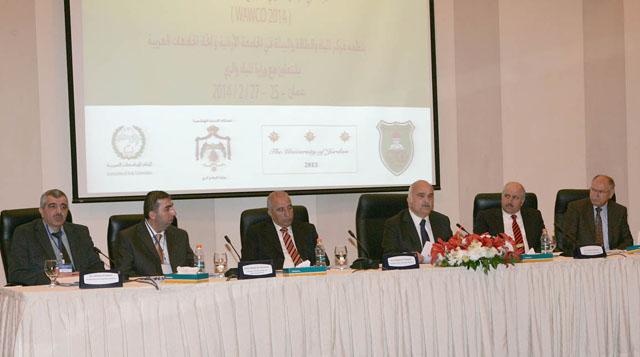 Feb 25,2014
Increasing sustained investment in water infrastructure is crucial, HRH Prince Hassan said on Tuesday, calling on Arab states to establish a fund to protect the region's scarce water resources.
Nov 23,2014
Monthly, seasonal and annual precipitation maps for current and future scenarios indicate a general decrease in future precipitation, especially in rain-fed areas, according to the Climate Change and Drought Atlas for Jordan.
Aug 24,2016
AMMAN — The Ministry of Agriculture on Tuesday urged farmers to cultivate vegetables that can withstand freezing temperatures, to avoid loss
Newsletter
Get top stories and blog posts emailed to you each day.