You are here
Army asked to help in reopening roads, offering relief
Jan 10,2013 - Last updated at Jan 10,2013
AMMAN – His Majesty King Abdullah late Wednesday instructed the army and other security forces to support efforts by the government and local administrations in the governorates in carrying out their duties during the current severe weather conditions, according to the Jordan News Agency, Petra.
The agency said the army was asked to help in reopening roads blocked by snow and floods and offering relief aid and any needed rescue services.
Snowfall and heavy rainfall over the past days blocked major highways and roads around the Kingdom and left many motorists stranded.
By Wednesday morning, many of the roads were still blocked by snow and frost formation with temperatures dipping to below freezing point.
Related Articles
Dec 15,2013
Efforts to reopen the capital's streets that were blocked by snow are being obstructed by motorists who venture out in vehicles ill-prepared for such weather conditions, the city's mayor complained.
Dec 14,2013
A blizzard that has paralysed life in Jordan will start to abate Sunday, but the weather will remain severely cold with frost and accumulated snow that has reached almost half a metre in some areas still blocking many of the country's roads.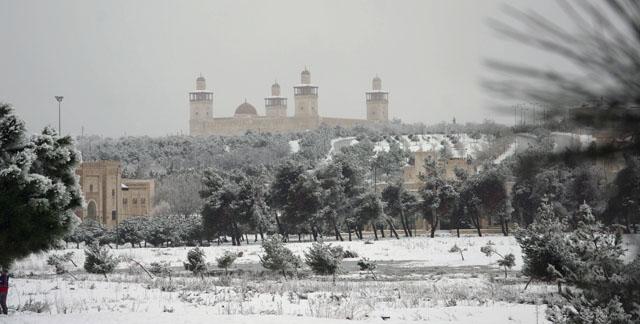 Jan 11,2015
The weather is forecast to remain "cold" and "very cold" during the day and at night for the rest of this week, the Jordan Meteorological Department (JMD) said Sunday.
Newsletter
Get top stories and blog posts emailed to you each day.