You are here
Artist explores sense of home and belonging in intimate exhibition
By Camille Dupire - Oct 26,2017 - Last updated at Oct 26,2017
'Lines Within' explores the sociopolitical topics of belonging and identity through 2D artworks (Photo by Camille Dupire)
AMMAN — Using Arabic calligraphy to convey her personal feelings towards the difficulty of change and the relation to one's home, artist Dia Batal said she uses Islamic artistic practices to create objects that explore the meaning of place in an age of migration and refuge.
In "Lines Within", her latest exhibition showcased at Jacaranda Images until October 31, the artist explores the sociopolitical topics of belonging and identity through a deeply intimate lens.
"This series of work is more personal, with a few of the pieces including elements from my own family history such as routes of exile my family took, quotes from my late grandmother and pictures of my father and uncle 'Sae'ed & Hasan' from old family albums," Batal told The Jordan Times via e-mail.
Forced to leave her home in Palestine and never able to return, Batal's grandmother Palestinian heritage strongly influenced the artist's work, which constantly refers to the idea of a homeland, depicted through fragmented narratives of a journey of displacement.
Batal, who calls herself a "spatial designer", uses 2D artworks including silk screen prints, works on paper and metal objects to shed a contemporary light on concerns of displacement.
"In 'Lines Within' we can sense that Batal is experiencing a critical time of change, as a new mother on one hand and as an Arab expatriate to the UK on the other," Barbara Rowell, owner of Jacaranda told The Jordan Times at the gallery.
"Exploring the concept of homeland is especially relevant for her, as she is raising her two young children in a country other than the one she grew up in. She uses art as a learning resource to teach them about their heritage," she said, referring to one of her piece using alphabet letters to remember the names of Palestinian towns before 1948.
"She used tools such as the alphabet or pictures of birds to introduce the sense of identity at a young age," Rowell noted.
This sense of identity is embodied in a central piece in the exhibition "On Being". This large metallic structure reads the words of noted Mahmoud Darwish "Be true to yourself wherever you are" in Arabic calligraphy.
"Although most of the topics I am interested in are context specific, inspired by my surrounding environment, they are also universal topics which we all experience as humans: love, motherhood, death, mourning, migration and the meaning of home, etc....," the artist said.
The idea of staying true to "who you are and where you come from" is infused in all of Batal's pieces, who stressed that she sees home as "an internal orientation".
Asked about the influence of arts on societies, Batal responded: "I definitely think that art is a major contributor to societies at multiple levels. Not only can arts and culture illuminate lives and enrich our emotional world, it is important to realise the larger impact it could have on wellbeing, education and economy."
She added: "Art can have a major role through documentation, therapy, reflections in order to keep some sort of sanity amid the chaos we are currently experiencing in the Arab world."
Batal's work has been showcased in solo and collective exhibitions in London, New York, Beirut, Sharjah and Amman.
Related Articles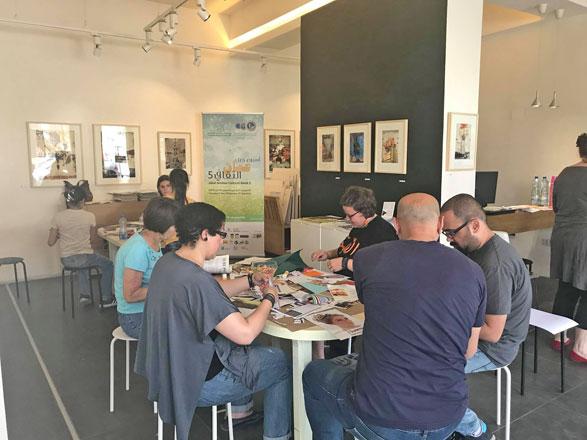 May 05,2018
AMMAN — Art enthusiasts of all ages on Saturday took part in a collage workshop held at local gallery Jacaranda Images, under the title "Col
Sep 24,2016
AMMAN — Several Jordanian artists presented their work at the seventh Beirut Art Fair last week, exhibiting contemporary art, handicrafts, s
Feb 21,2018
AMMAN — The multiplication of conflicts around the world and the devastating impact they have on younger generations pushed Jordanian painte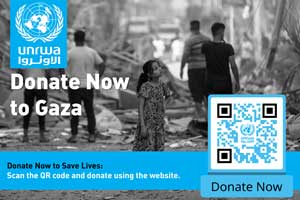 Newsletter
Get top stories and blog posts emailed to you each day.