You are here
Authorities to crack down on firecrackers in Ramadan
By Sawsan Tabazah - May 31,2016 - Last updated at May 31,2016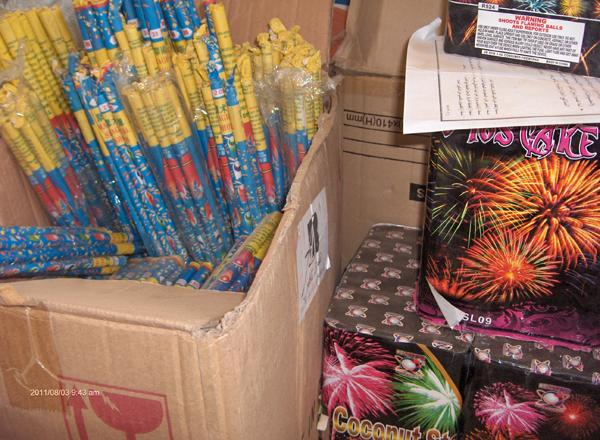 Fireworks and firecrackers are banned in Jordan, but some traders manage to smuggle them into the Kingdom (File photo)
AMMAN — With just few days to go for the start of Ramadan, the Greater Amman Municipality (GAM) announced on Tuesday it would be cracking down on stalls that sell firecrackers.
Ahmad Ebbini, director of the GAM department to monitor street vendors, told The Jordan Times over the phone that intensive campaigns will be launched during the fasting month by municipality inspectors targeting street vendors who sell firecrackers to prevent the "danger and nuisance" they cause.
"The spread of firecrackers during Ramadan, particularly after iftar [the meal to break the daylong fast], has become an annoying phenomenon to residents," he said.
"The campaign will spread all over Amman during the day and after iftar," Ebbini noted, adding that firecrackers also have risky consequences as they might explode during storage, which may claim the lives of "innocent" people.
"We will deal with the issue seriously and suppliers will be referred to the administrative ruler," the GAM official said.
Ebbini stressed that it is crucial for parents to cooperate with GAM and not allow their children to buy firecrackers.
"They need to cooperate with us to decrease the risks of those items. Parents are urged to be aware of the consequences of these materials."
"During last year's campaigns, we caught very dangerous types of firecrackers whose prices reached JD5 to JD10," he added.
Aya Rawashdeh, an Amman resident, said her family cannot sit at the balcony because of the dangers of firecrackers at night.
Sara Abu Rezeq said that last Ramadan, her three-year-old brother would start crying every time he heard the noise caused by the firecrackers.
Jordan Customs Department (JCD) Spokesperson Jihad Hajji told The Jordan Times that fireworks and firecrackers are banned from the domestic market, and that the items sold in the markets are smuggled.
Last October, two large containers of fireworks exploded in JCD yards in Amman, killing seven people and injuring dozens.
The two containers had been seized by the customs department and were going to be destroyed.
Earlier this year, the Aqaba Special Economic Zone Authority Customs Department seized two containers loaded with 1,302 cartons of fireworks, after traders attempted to smuggle them into the Kingdom.
Related Articles
Jun 20,2016
AMMAN — The Greater Amman Municipality (GAM) inspection teams have been removing at least 30 street stalls every day since the beginning of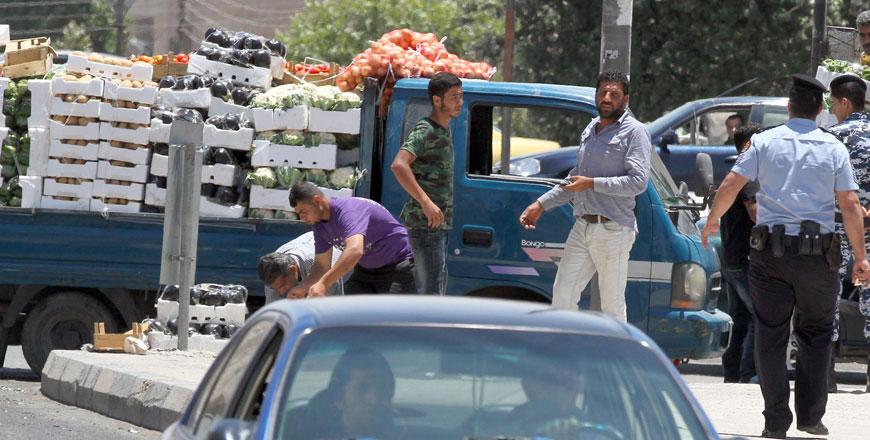 Jun 30,2015
AMMAN – Greater Amman Municipality (GAM) teams are intensifying their inspection campaigns targeting street vendors in the capital during Ra
Jul 06,2014
Campaigns carried out by the Greater Amman Municipality (GAM), the Public Security Department and Gendarmerie forces to remove street stalls are continuing, Ahmad Ebbini, director of the GAM department to regulate street vendors, said Saturday.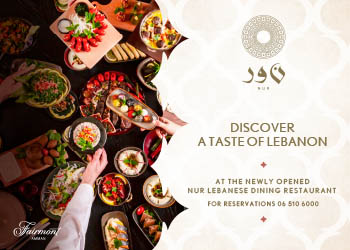 Newsletter
Get top stories and blog posts emailed to you each day.