You are here
Authorities hunt falconers as activity thrives during spring
By Hana Namrouqa - Apr 02,2017 - Last updated at Apr 02,2017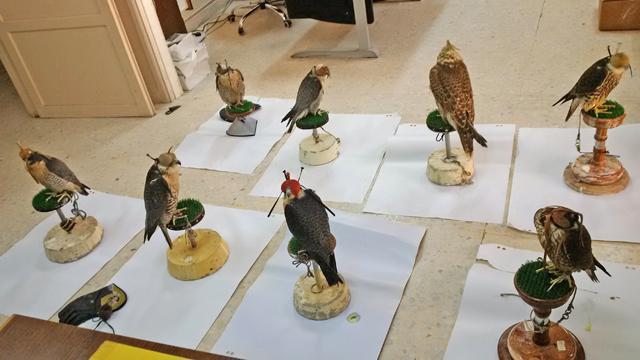 In less than two weeks, authorities have confiscated 17 lanner and peregrine falcons which were in the possession of non-Jordanians, according to the Royal Society for the Conservation of Nature (Photo courtesy of the RSCN)
AMMAN — As falconry training thrives during spring, authorities are intensifying inspections in desert areas to prevent the illegal activity, a conservationist said on Sunday.
Falconry is illegal in Jordan as it threatens wild animals and birds, the conservationist said, indicating that training falcons also jeopardises programmes to reintroduce endangered desert birds such as the hubara bustard.
"In less than two weeks, we have confiscated 17 lanner and peregrine falcons which were in the possession of non-Jordanians," said Abdul Razzaq Hmoud, head of the conservation and hunting regulation section at the Royal Society for the Conservation of Nature (RSCN).
Some of the falcons were caught by inspectors from the Jordan Customs Department as their owners were either travelling with the birds or trying to smuggle them, according to Hmoud, who noted that the RSCN's inspectors and the Public Security Department also confiscated some of the falcons during patrols
"Falconry training thrives during spring and autumn in three areas; the eastern desert, Wadi Araba and to the east and south of the [Queen Alia International] airport," Hmoud told The Jordan Times.
Falcons are not allowed into the country as their owners use them to target desert birds and rabbits, among other wildlife species, and falcons are listed under the Convention on International Trade in Endangered Species of Wild Fauna and Flora (CITES).
CITES aims to ensure that international trade in wild animals and plants does not threaten their survival, according to its website, which indicated that around 5,000 species of animals and 28,000 types of plants are protected from over-exploitation through international trade.
The RSCN announced a decision in 2015 banning Gulf citizens entering Jordan from bringing in their falcons, in a step to prevent hunting of endangered species.
The RSCN, Jordan's wildlife conservation and nature protection NGO, took the decision in agreement with the Ministry of Agriculture and it was circulated by the Ministry of Interior to local agencies and the embassies of Gulf states in the country to inform their citizens.
"We are still receiving requests from people from different countries wishing to bring in their falcons, but we refuse," Hmoud noted.
Related Articles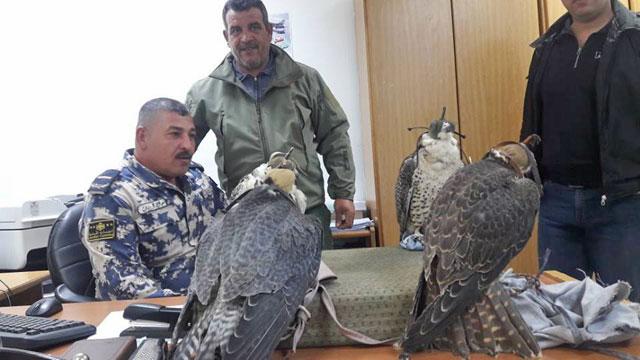 Mar 06,2018
AMMAN — A team of experts has started rehabilitating four falcons that were seized from a "smuggler" on Jordan's border with Saudi Arabia ea
Apr 19,2015
The Royal Society for the Conservation of Nature (RSCN) has seized and confiscated weapons of unlicensed hunters who were hunting the rock hyrax, a mammal whose population is dwindling in Jordan, a conservationist said on Sunday.
Dec 20,2017
AMMAN — The Royal Society for the Conservation of Nature (RSCN) has seized and confiscated two falcons in the possession of Arab nationals i
Newsletter
Get top stories and blog posts emailed to you each day.