You are here
Authorities uncover suspected water theft in south Amman
Alleged violation diverted 1,000 cubic metres of water to villa, private farms daily — official
By Hana Namrouqa - Jul 26,2017 - Last updated at Jul 26,2017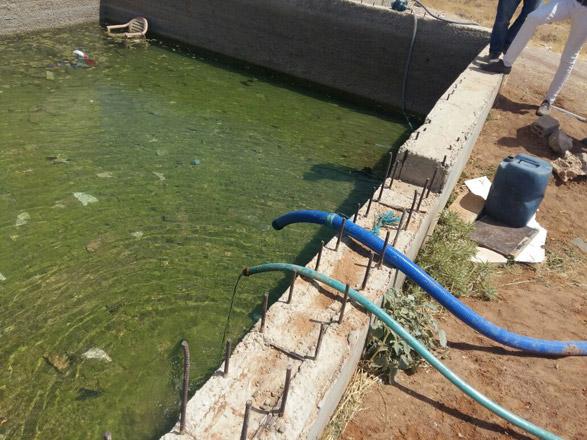 Authorities on Tuesday uncovered a suspected major water violation which diverted around 1,000 cubic metres of water daily from a main carrier to private farms and a villa in south Amman major water violation, which entailed diverting around 1,000 cubic metres of water daily from a main carrier to private farms and a villa in south Amman (Photo courtesy of the Ministry of Water and Irrigation)
AMMAN — Authorities on Tuesday uncovered a suspected major water violation which diverted around 1,000 cubic metres of water daily from a main carrier to private farms and a villa in south Amman.
A team from the Jordan Water Company (Miyahuna), the Royal Badia Forces and the Gendarmerie raided the location after verifying a claim of a water violation in Um Al Rummaneh area, south of the capital, an official at the Ministry of Water and Irrigation said on Tuesday.
"The team discovered that the violators installed a 200-metre illegal pipe on a main carrier that supplies Um Al Rummaneh with its water needs. The illegal pipe was diverting 30-40 cubic metres of water per hour to the private villa," the source, who requested not to be named, told The Jordan Times.
The official said that the alleged illegal pipeline, which cost around JD200,000 to be installed, was diverting the municipality's water to irrigate farms and fill up a 150-cubic-metre pool which was installed with pumps.
"The technical teams removed the illegal pipeline and the entire related infrastructure, while security authorities are in the process of identifying the violators," the ministry's official indicated.
The official underscored that the alleged violation was a primary reason for the insufficient supply reaching subscribers in Um Al Rummaneh, noting that the ministry is now conducting a survey on all carriers in the area.
Water theft in Jordan is blamed for 70 per cent of water loss, according to the ministry, which indicated that around 110 million cubic metres have been saved annually since authorities launched a national campaign in 2013 to end water theft and violations on water networks and resources.
The official noted that more than 800 cases of water theft have been referred to court since the ministry launched the campaign.
Related Articles
Apr 24,2018
AMMAN — Authorities on Tuesday uncovered seven major water theft cases, under which over 60,000 cubic metres of freshwater were being divert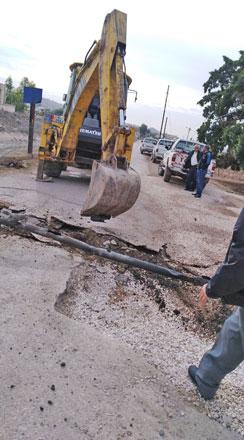 Dec 30,2017
AMMAN — Authorities removed scores of violations on the King Abdullah Canal over the past week, thus ending the "daily theft" of thousands o
Jun 14,2014
Authorities on Saturday discovered a violation on a water main in Qastal, which was diverting 1,500 cubic metres of water per day, according to a government official.
Newsletter
Get top stories and blog posts emailed to you each day.