You are here
Bazaar supports blind, women with disabilities
By Sawsan Tabazah - Dec 06,2017 - Last updated at Dec 06,2017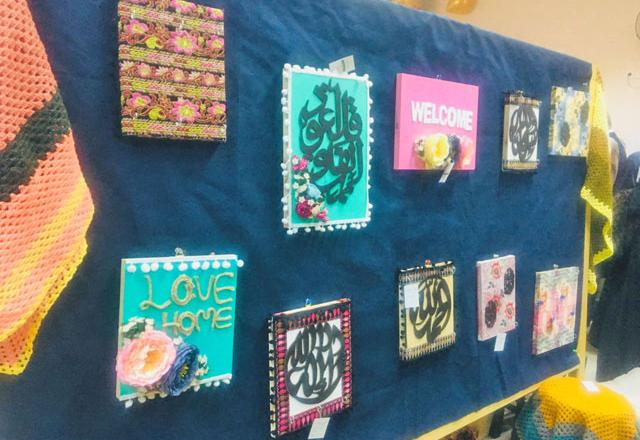 The Saudi Centre for Rehabilitation and Training of Blind Girls is organising a three-day bazaar to support blind and heavily sight impaired women (Photos by Sawsan Tabazah)
AMMAN — Reema Mahfouz, a job seeker who failed to obtain a single interview because of her disability on Tuesday participated in a bazaar that aimed to help blind and heavily sight impaired women become self-employed and self-reliant.
Mahfouz, who received a bachelor's degree in psychological counseling in 2014, said that, whenever she called a private school looking for a job, "they would seem welcoming but, as soon as I told them I am blind, I receive a direct no or they come up with excuses", she told The Jordan Times at the bazaar.
The 43-year-old was showcasing her production of Arabic sweets at the annual bazaar organised by The Saudi Centre for Rehabilitation and Training of Blind Girls, along with other women who displayed food products, handicrafts and clothes.
The three-day bazaar, which was inaugurated by Saudi embassy's cultural attaché, Rashed Abdullah, aims at showing the productivity and creativity of blind people and people with disabilities to society, the centre's employment coordinator, Kawthar Ghreini, said.
Ghreini noted that, although most of the students have over two years of training in various occupational and technical fields including physical therapy and phone operation and hold certificates from Jordanian universities, they are still struggling to find jobs.
"Employers are afraid of recruiting a blind person regardless of the qualifications or the training that she received," she stated.
Ghreini recalled an incident that happened two weeks ago when she accompanied two students to a factory for an interview she set up following talks with the human resources manager.
The manager, who was initially open to the idea of employing women with disabilities, ended up retreating the factory's offer at the last minute.
Ghazaleh, a PhD student of Islamic Studies, said that she is afraid of searching for a job because of what she hears about the market's refusal of people with disabilities.
Kayan Saeed, the public relations director at the Centre, said that society's lack of acceptance of blind people is a "real" problem, noting that people tend to look at them as "less capable" and feel hesitant to be served by them.
The spokesperson of the Higher Council for Affairs of Persons with Disabilities, Ghadeer Hares, told The Jordan Times that not only do a lot of people with disabilities struggle to get employed, but those who find work also suffer from discrimination at their workplaces.
Related Articles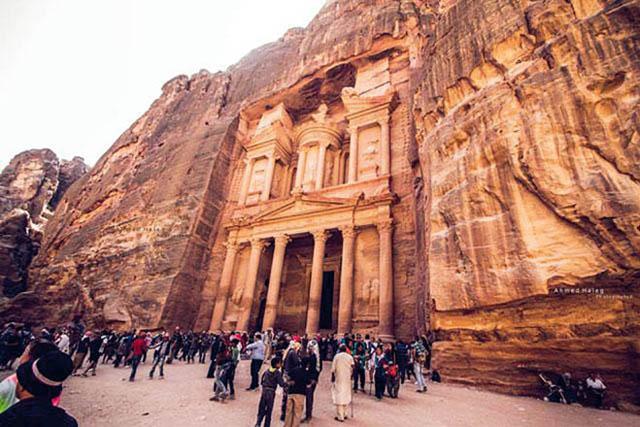 Aug 27,2017
AMMAN — Most archaeological sites in Jordan are inaccessible for people with disabilities and facilitating the access to those locations is
Jul 09,2014
Advocates for the blind are debating whether to use a carrot or a stick to persuade one of their oldest allies, Apple Inc, to close an emerging digital divide in mobile technology.
Feb 05,2014
The Ministry of Labour will hold a job fair next week for people with disabilities, according to a ministry statement e-mailed to The Jordan Times on Wednesday.
Newsletter
Get top stories and blog posts emailed to you each day.