You are here
'Begging' tourism board ad sparks outrage among Jordanians
By Ahmed Bani Mustafa - Oct 08,2017 - Last updated at Oct 08,2017
AMMAN — A Jordan Tourism Board's (JTB) promotion ad in Lebanon triggered outrage among Jordanians on social media over its language, with people claiming that the campaign depicted them as "begging" the Lebanese to visit Jordan.
The billboard contained a photo of the Baptism Site, which is a Christian pilgrimage site, with the slogan:"For God's sake…come".
In a statement sent to The Jordan Times on Saturday, JTB said that it has launched a biblical tourism promotion campaign in Lebanon that targets Lebanese Christians using the slogan "for God's sake…come".
The motto focuses on the goal of the visit, which is to "get closer to God", the statement said, adding that it does not equal to begging.
The campaign, which is part of a wider strategy that targets various kinds of tourists, received mixed reactions.
Suleiman Abu Dalou, who was born in Lebanon, told The Jordan Times on Saturday that the ad was "clearly a way of begging" people to visit Jordan.
Aseel Nimat, a Facebook user, wrote that the ad has "no other meaning than begging".
Radwan Faraj, another Facebook user, commented, saying that, although it is a way to promote " getting closer to God" or "doing something for God", there are many better ways to say it.
For BQ Aljanabi, who also commented on the social media platform, tourism stakeholders should instead lower their prices and clean the site in order to attract tourists.
Jordan Tourist Guides Association President Hassan Ababneh said that the association has to be part of the efforts exerted to promote tourism and should be consulted for such campaigns.
The baptism site is an important holy site that is "not properly promoted", and deserves more attention, Ababneh said.
He added that JTB should consult the association and other experts before launching promotional campaigns, to avoid such misconceptions.
Ababneh called for holding a national conference on the Baptism Site to discuss its promotion, facilities at the site and trips organisation.
The Baptism Site is the place of John the Baptist's settlement at Bethany Beyond the Jordan, where Jesus was baptised, has long been known from the Bible and the Byzantine and medieval texts, according to JTB website.
The Bethany area sites formed part of the early Christian pilgrimage route between Jerusalem, the Jordan River and Mount Nebo, according to JTB website.
Related Articles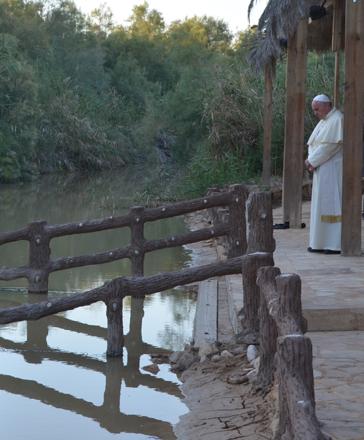 Jul 06,2015
AMMAN — Adding Jordan's Baptism Site to UNESCO's World Heritage List debunks Israeli claims that the site is on the western side of the Jord
Jul 04,2015
AMMAN — Jordan's Baptism Site was added to UNESCO's World Heritage List, to become the fifth site in the Kingdom included in the list after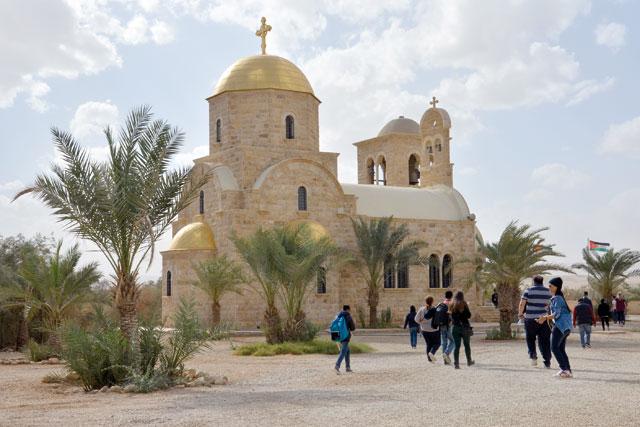 Nov 02,2017
AMMAN — Jordan this year witnessed an increase in the number of overnight religious tourists from countries targeted by promotion efforts, a
Newsletter
Get top stories and blog posts emailed to you each day.