You are here
Book on conditions of Christians in region launched
By Rula Samain - Mar 11,2017 - Last updated at Mar 11,2017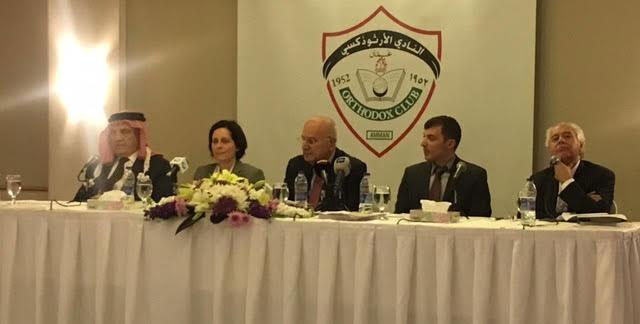 Panellists discuss the Arabic edition of Nael Gerges' book 'Christians of the Middles East: Towards Citizenship' at the Orthodox Club in Amman last week (Photo by Rula Samain)
AMMAN — Documenting the situation of Christians and their rights in four Arab countries, the Arabic edition of Nael Gerges' book "Christians of the Middles East: Towards Citizenship" was launched in Amman on Tuesday.
The book discusses ways of improving the conditions of Christians in the region and creating a new Middle East based on religious and political pluralism, with the aim of minimising Christian emigration.
During the launch ceremony at the Orthodox Club in Amman, Gerges explained that the book was originally written in French, but that he also wanted to make the information available to Arab readers.
"My book deals with and compares religious freedom and equality in Jordan, Egypt, Lebanon and Syria and investigates in-depth the religious laws."
A lack of justice on the international level "leads to injustice on local levels too," the author argued on the sidelines of the event.
"Among my many references were the unpublished decisions of courts, in the hope that they will reach decision makers and inflict changes in laws to improve the conditions and rights of all citizens in general, but Christians in particular," he told The Jordan Times.
Deputising for HRH Prince Hassan, former prime minister Adnan Badran gave a full review of the book, saying the timing of the book's launch is critical when the Christian population of the Middle East is rapidly declining.
"If Christians continue to suffer and face injustice, it is expected that their number will fall to six million by 2025", Badran noted, from around 17 million in the region today.
Among the panel discussing the book were the academic Abd AlHussien Shaaban and former minister of water and irrigation Munther Haddadin.
While agreeing on the importance of documenting the plight of Christians, the panel felt "it was biased, since it did not refer to Christians in Palestine".
Haddadin believed that "the author was far from neutral in dealing with the conditions of Copts [Christian in Egypt] or Christians in Syria".
The event took place in cooperation with the Arab Thought Forum and the Royal Institute for Interfaith Studies.
Related Articles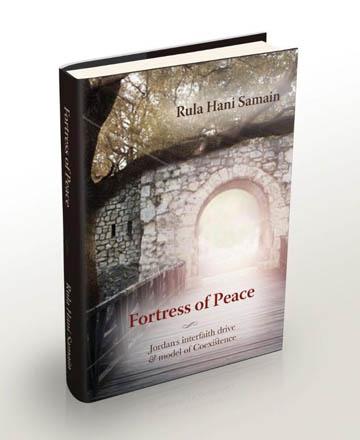 May 06,2017
AMMAN — The Jordan Times' reporter Rula Samain on Monday will launch a book that presents and evaluates Jordan's interfaith initiatives and
Oct 10,2017
AMMAN — The book "Dreams of a Refugee" that tells the story of the Jordanian mountaineer Mustafa Salameh who climbed his path from the heart
Aug 02,2017
AMMAN — Tailoring the religious discourse to serve political ends has empowered authoritarian regimes in the region over centuries and suppr
Newsletter
Get top stories and blog posts emailed to you each day.