You are here
Catholics to mark Epiphany at Baptism Site on Friday
By JT - Jan 04,2016 - Last updated at Jan 04,2016
AMMAN — Catholics from around the world are expected to mark Epiphany at the Baptism Site on Friday, according to a Catholic Centre for Media and Studies statement released Monday.
Epiphany (known to Greek Orthodox Christians as Theophany) marks the revelation of Jesus Christ as the son of God through his baptism and the beginning of his public ministry, according to Christian beliefs. Father Rifat Bader, director of the centre, said Latin Patriarch of the Holy Land and Jordan Fouad Twal will be leading the Epiphany ceremony, which will start at 10am.
In 2002, faithful Christians commemorated the baptism of Christ there for the first time since the site's discovery in 1997, after the area was demilitarised following the 1994 peace treaty with Israel. Since then, thousands of Christian pilgrims from around the world annually mark Epiphany at Bethany Beyond the Jordan, some 40km west of Amman.
up
21 users have voted, including you.
Related Articles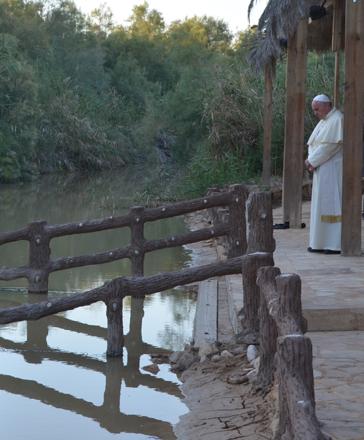 Jul 06,2015
AMMAN — Adding Jordan's Baptism Site to UNESCO's World Heritage List debunks Israeli claims that the site is on the western side of the Jord
Jan 21,2017
AMMAN — Over 5,000 Orthodox Christian pilgrims from around the world marked Theophany at the Baptism Site on the East Bank of the Jordan Riv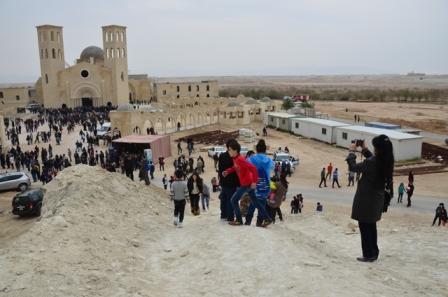 Jan 11,2014
Thousands of pilgrims from across the world prayed for peace and stability in the region during the Epiphany celebration at the Baptism Site on Friday.
Newsletter
Get top stories and blog posts emailed to you each day.