You are here
Census process wrapped up Monday
By JT - Dec 14,2015 - Last updated at Dec 14,2015
AMMAN — The 2015 Population Census, which started on November 30, ended on Monday in all governorates, the Jordan News Agency, Petra, quoted Department of Statistics' (DoS) director, Qasem Zu'bi, as saying.
Zu'bi said that call centres at the DoS were to stop receiving calls from households, but the auditing processes and some further field visits would take place for quality control purposes as part of the post-census phase.
Initial results are expected this year and the final statistics are due out in February, officials have announced.
The DoS chief thanked all parties and individuals who contributed to facilitating the work of the census takers, naming the Cabinet and the higher ministerial committee of the 2015 census chaired by Planning and International Cooperation Minister Imad Fakhoury.
He also thanked the Education Ministry for their efforts its staff exerted during the population tally-taking process, in addition to other concerned parties including administrative governors, ministries, universities, the Greater Amman Municipality, the Public Security Department, telecom companies and the media.
Prime Minister Abdullah Ensour has announced earlier that even though the country has been reeling from the impact of hosting 1.4 million Syrians, the census does not have political aims and is not related to any nationals residing in the country, be they Syrians, Egyptians, Iraqis or other nationalities.
Zu'bi also announced earlier that the census was designed to provide additional data related to migration, unemployment, disabilities and data on non-Jordanians who voluntarily entered the Kingdom or came as refugees.
The previous census was carried out in 2004, putting the total number of the Kingdom's population at 5.1 million.
Related Articles
Oct 28,2015
AMMAN — The 2015 national population census will officially begin on November 21 and last for 10 days, Department of Statistics (DoS) Direct
Mar 13,2017
AMMAN — The Standing Committee of Experts for agricultural statistics on Monday held a meeting to discuss the Department of Statistics' (DoS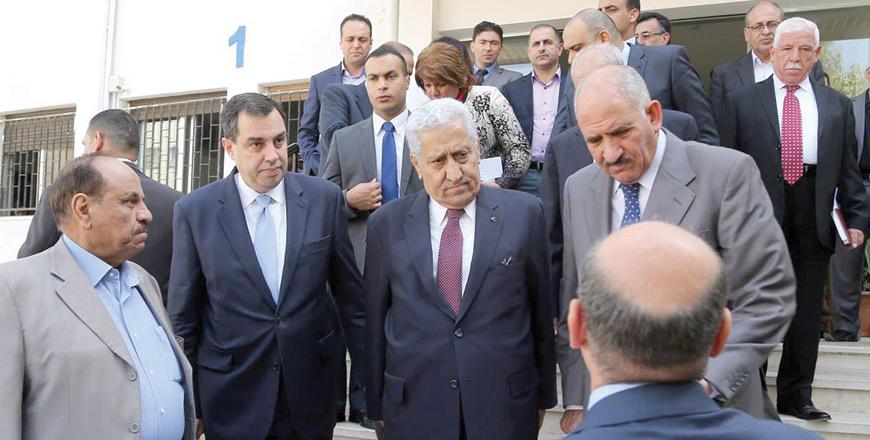 Oct 04,2015
AMMAN — The government will hold the first national census in November following a 10-year gap, a period during which the population of Jord
Newsletter
Get top stories and blog posts emailed to you each day.