You are here
Children, volunteers paint their ideas of a better society
By Suzanna Goussous - Mar 27,2014 - Last updated at Mar 27,2014
AMMAN — Rather than teach children about art, young volunteers in Amman learned valuable life lessons from them while working on paintings and sculptures that reflected values of tolerance and positivity.
"We learned from children here that we are all the same; everyone is special in their own way and we should teach each other new things in such activities," volunteer Lilian Horani said at an event organised earlier this week by the Heik A7la initiative at Ras Al Ain Gallery.
Children from the Deaf and Muteness Charity Society (DMCS) and the Orphan Welfare Society-Baqaa practised their drawing and painting skills with the help of artists and young volunteers, to depict the human values that they believe in and respect.
"I definitely learned to be more open-minded and less materialistic. I now know how to help people and to be responsible for many things," Horani noted.
"I learned that I should be thankful for what I have and be pleased about the humblest things, because that is what life is about," the 14-year-old added.
Rashed Kabariti, an artist volunteering with Heik A7la, said the point of the activities was not to create beautiful artwork; instead, the process was aimed at helping children express themselves.
"We wanted the children to be inspired, not fascinated by the paintings we draw, so that they would express their ideas and not an art piece, because this initiative is mainly about representing their ideas about how we can become better people to improve society," Kabariti told The Jordan Times.
"We teach children here how to think, not what to think. We teach them to create objects from the simplest things and draw meaningful paintings from their perspective on society starting with basic shapes."
Launched recently, Heik A7la targets young people, promoting positivity and good citizenship through music and the arts.
Supported by the Greater Amman Municipality, the initiative organises art events and various activities every week, with volunteers from all areas invited to participate, according to co-founder Zeina Abdallah.
During this week's event, children from the DMCS taught the volunteers sign language, which stimulated "tolerance and diversity" in both parties, Abdallah said.
"Everything is done better when there is positive energy; when the atmosphere broadcasts positive thinking, the whole community will progress," Heik A7la founder Marlene Al Atrash Abdallah said.
Jamil Alaa, a six-year-old participant from DMCS, said through sign language: "I can express whatever I want about my country and my city; I can draw trees, buildings and flowers, and talk about them for hours."
Volunteer Durra Afyouni said the entire day was an eye-opening experience.
"It is all about tolerance, acceptance and understanding one another. It has been a mind-blowing experience to interact with different segments of society," the 14-year-old noted.
"Even though some of the participants may have disabilities… no one can deny that they have more talents than any of the volunteers here. They can make amazing art out of the simplest things..." Afyouni added.
Related Articles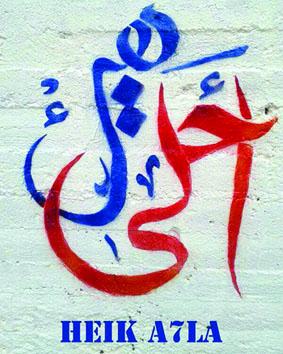 Mar 15,2014
With the aim of unleashing the talents of young Jordanians and promoting tolerance, dialogue and social responsibility, a local initiative is organising short story and photography competitions.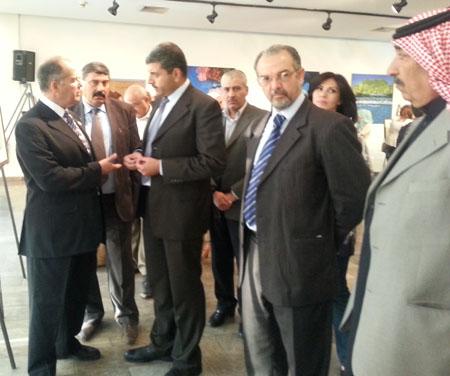 May 12,2014
Although 11-year-old Diyaa Dweikat has previously written several short stories, his participation in a short story contest that promotes positive thinking and good citizenship has given him inspiration for new themes.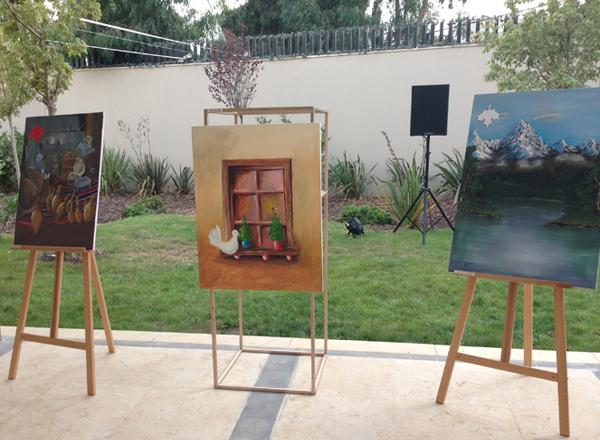 Oct 20,2015
AMMAN — Ayman Hariri, a young Syrian residing at Zaatari Refugee Camp, was among several children invited to display their artwork and give
Newsletter
Get top stories and blog posts emailed to you each day.