You are here
Chilly, wet week ahead — JMD
Polar mass to bring heavy rain, snow Wednesday, says Arabia Weather
By Batool Ghaith - Jan 23,2022 - Last updated at Jan 23,2022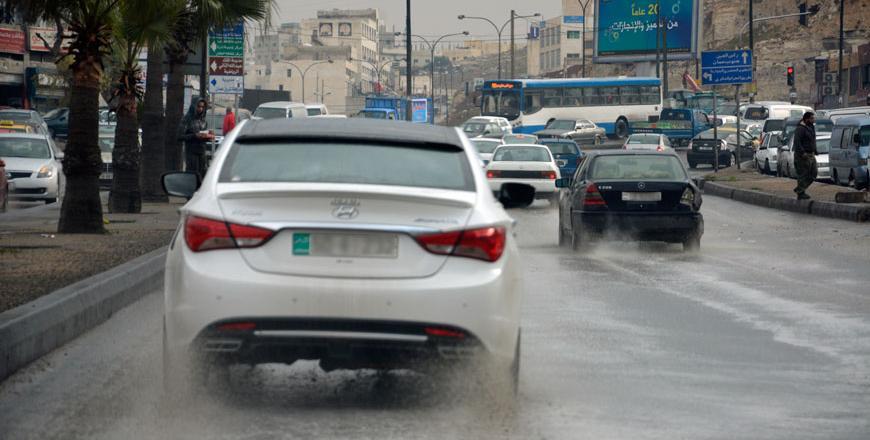 The Kingdom is forecast to come under the grip of cold weather conditions throughout this week, according to the Jordan Meteorological Department (JT file photo)
AMMAN — The Kingdom is forecast to come under the grip of cold weather conditions throughout this week, according to the Jordan Meteorological Department (JMD).
The JMD warns the public of frost formation during early morning hours on Monday which may lead to slippery road conditions, as well as fog formation and low visibility in desert areas due to dust.
Monday will see a drop in temperatures, with scattered showers in the northern and central regions of the Kingdom and limited parts of southwestern regions, according to the JMD.
A slight chance of light snow showers in the early morning hours with frost are forecast in the evening for many areas.
On Tuesday, the weather will be generally stable, remaining very cold in most regions of the Kingdom and relatively cold in the Jordan Valley, the Dead Sea area and Aqaba with the appearance of low clouds, the JMD said.
The Kingdom on Wednesday will experience very cold conditions resulting from a polar air mass; the weather will be partly cloudy and very cold, gradually turning into cloudy and rainy in the north and centre of the Kingdom, the weather department said.
Very cold weather conditions are expected to extend to the southern regions and parts of the eastern regions, accompanied by thunder and hail showers, according to the JMD report.
Arabia Weather, a weather forecasting company, predicts that the Kingdom will witness the coldest air mass of the season on Wednesday, which will be associated with a significant drop in temperatures.
Heavy rain is expected throughout the northern and central regions and parts of the southern region, as well as snow at low altitudes, including Amman. Snow is expected to accumulate Wednesday afternoon, continuing until Thursday, according to Arabia Weather.
The Public Works Ministry on Sunday announced the activation of medium alert status as of Sunday night in conjunction with the expected weather conditions in the Kingdom.
The ministry also announced that its 98 field teams dispatched across Jordan will be ready to anticipate the weather conditions, the Jordan News Agency, Petra, reported.
The ministry called upon the public to exercise caution, specifically avoiding flood-prone areas and driving carefully due to the possibility of low visibility resulting from fog formation in mountainous areas.
The public is urged not to hesitate to report any emergencies through contacting the main operations room at the ministry on 065850111 and through WhatsApp on 0780377223 for all governorates.
Newsletter
Get top stories and blog posts emailed to you each day.