You are here
Citizens laud Defence Order No. 11, but hope for actual enforcement
By Bahaa Al Deen Al Nawas - Aug 11,2020 - Last updated at Aug 11,2020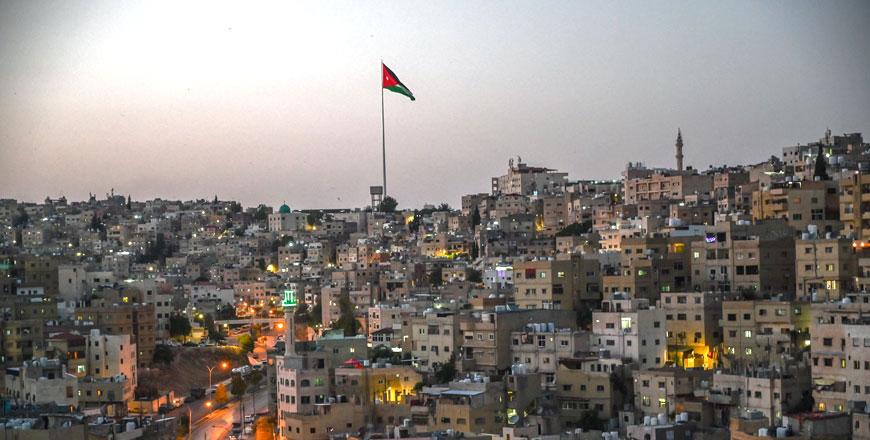 Minister of State for Media Affairs Amjad Adaileh said that the reason behind imposing Defence Order No. 11 is citizens' complacency in adhering to the preventive measures (Photo by Amjad Ghsoun)
AMMAN — After the government's announcement about activating Defence Order No. 11 on Saturday, social media users supported the decision and demanded strict enforcement of the order to avoid lockdowns and extended curfews.
Defence Order No. 11 obligates people to wearing face masks while in enclosed public spaces, asking individuals and institutions to follow "the highest levels of preventive measures" against COVID-19. It also imposes penalties on all those who fail to adhere to the regulations.
"This is the proper decision, because many people have been careless and forgot that there is a global pandemic that can hit anywhere without warning, and it is our right, those who are committed, to be free to move around and go to our jobs while those who violate the order must be fined," Khaled Al Manaseer wrote on Facebook.
He added that if fines were actually enforced it would force people into wearing face masks.
"We implore the government to intensify penalties and deter those who are careless and complacent, and do not care if they damage citizens and the country," Ibrahim Hijazi commented on the news.
"The penalties must be severe and deterring, and people who believe the government is doing this to take money from them should know that their commitment is all that is needed so as not to pay any fines," Abdelrahman Zaatreh wrote in a comment on Facebook.
A citizen, who preferred to remain anonymous, said he was happy with the governments move to enact the law, but hoped that it would actually be enforced.
"I have been to emergency hospital wards, where no one was wearing masks, even though they should be anyway," he said.
"Even at the tax department, some of the employees were smoking and not wearing masks at all. Sad, but true. The malls and supermarkets are even worse as some make you buy or wear masks at the entrance, but inside 95 per cent of the people are not complying with the health and safety rules," added the disappointed citizen.
While Minister of State for Media Affairs Amjad Adaileh said that the reason behind imposing Defence Order No. 11 is citizens' complacency in adhering to the preventive measures, Wesam Abu Ali tweeted on Adaileh's account "as well as the weak enforcement of the law your Excellency".
Social media users also posted and tweeted that commitment to the preventive measures will help to ensure that the Kingdom does not enter into longer curfew hours and comprehensive lockdowns again, which many officials described as "destructive".
However, the government currently has "no intention" of imposing a partial or a comprehensive curfew, Adaileh pointed out on Monday.
Also earlier this week, Health Minister Saad Jaber sent a letter to Prime Minister Omar Razzaz requesting him to activate the order, which includes directions on committing to physical distancing and wearing face masks upon entering public places, such as ministries, government departments, malls and clinics.
Newsletter
Get top stories and blog posts emailed to you each day.