You are here
'Conference aimed at putting Jordan on map for organ transplants'
400 surgeons, medical experts from 31 countries convening in Amman
By Sawsan Tabazah - Sep 22,2016 - Last updated at Oct 02,2016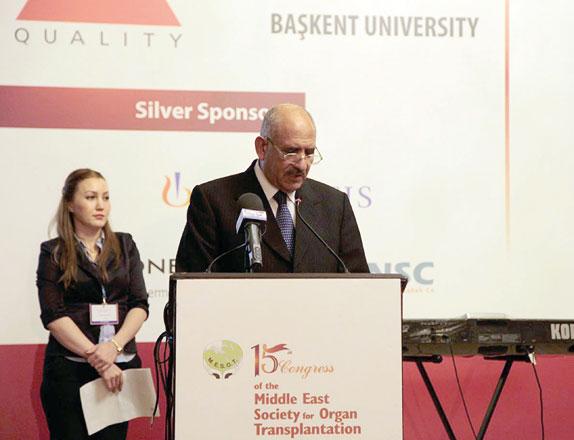 Deputy Prime Minister for Services and Education Minister Mohammad Thneibat speaks at the opening ceremony of the 15th Congress of the Middle East Society for Organ Transplantation in Amman, on Wednesday (Petra photo)
AMMAN — Some 400 surgeons and medical experts from 31 countries convened in Amman on Wednesday for a conference on organ transplants.
The 15th Congress of the Middle East Society for Organ Transplantation was supported by the Jordanian Surgical Society (JSS), which hopes the conference will put the Kingdom "on the map" for organ transplants, says JSS President Mustafa Steitieh.
Over the course of three days, 35 international speakers are giving lectures and over 100 papers are being discussed on kidney, liver, heart and lung transplants as well as regional legislation governing the surgery.
"There are workshops in the conference about transplanting organs from brain-dead patients, which is not commonly done in Jordan because people still lack the courage," said Steitieh, who is also chair of the organising committee for the conference.
"But we want to raise awareness to spread the use of transplants, because we are aware of risks of transplants from live donors, so people can enjoy better health with fewer risks," he added.
"Jordanians' participation at the conference is high, whether through lecturing or attendance," Steitieh added.
The professor is hopeful that the conference could increase the number of organ transplants in Jordan, which he said would have economic benefits.
"It will save money for dialysis patients, people with chronic diseases and for the country. The saved money could be used for primary treatment for those in need," he explained.
The conference is being held under the patronage of HRH Prince Raad, who was represented at the opening ceremony by Deputy Prime Minister for Services and Education Minister Mohammad Thneibat.
Fifteen Jordanian companies are showcasing surgical tools and medicines at the conference, and a Jordanian band played at the opening ceremony.
The Greater Amman Municipality provided transport for the conference, and the Jordan Tourism Board has offered a free excursion to the ancient city of Petra, 235km south of Amman, to all participants, Steitieh said.
MESOT was founded in Turkey under the leadership of Mehmet A. Haberal in 1987, in compliance with the Turkish civil code regulations.
The society was subsequently incorporated and registered with the Switzerland chamber of commerce in Bern June 1988.
Related Articles
Oct 14,2015
AMMAN — Media experts are scheduled to convene on October 24 to come up with recommendations on addressing the challenges facing journalism
Nov 26,2015
AMMAN — Health Minister Ali Hiasat has said that Jordan achieved a "significant leap" in diagnosing diseases and treating them through safe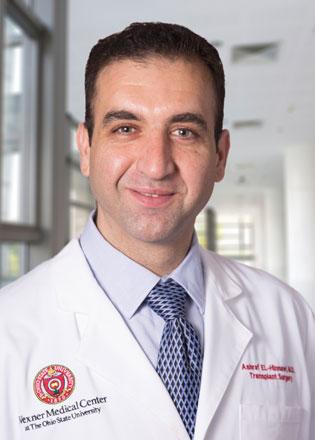 Jul 04,2016
AMMAN — A Jordanian surgeon was part of a groundbreaking medical team that recently performed a lifesaving lung and kidney transplant in the
Newsletter
Get top stories and blog posts emailed to you each day.