You are here
Consortium threatens to quit oil shale mega-project if deal remains pending
By Mohammad Ghazal - May 06,2014 - Last updated at May 06,2014
AMMAN — Enefit, a joint Estonian-Malaysian consortium, said Tuesday it would abandon its $2.1 billion oil shale project in Jordan if no final agreement is sealed with the government soon, according to Andres Anijalg, project director for Enefit Jordan.
Meanwhile, the government said that it was seeking a lower price per kilowatt than what the company offered.
The company, which plans to build a 553-megawatt oil shale-fuelled power plant, said it has not received a government response yet on a price it proposed to sell electricity from the plant and connect it to the national grid, a matter it said endangers the implementation of the entire project.
"We secured about $1.4 billion in financing for the project from Chinese banks and the deadline for this financing is mid-June. If we do not reach an agreement with the government on the price before mid-June we will lose the financing, and it will be hard and take a long time to secure another financing," Anijalg told The Jordan Times on Tuesday.
"If the government does not reply to us soon, we have no option but to abandon the project," he said.
Enefit Jordan BV is owned by Enefit (Eesti Energia AS), YTL Power International Berhad and Near East Investments Limited.
Anijalg added that the company has also awarded an engineering, procurement and construction contract to an international company and the deadline for this contract is December.
"We are running out of time. The price we proposed is very competitive but the government says it is very high," said Anijalg.
The company proposed to sell a kilowatt/hour to the government at about JD0.08, he said, adding that this is cheaper than producing electricity using heavy fuel and oil.
The cost of producing one-kilowatt hour of electricity through heavy fuel or diesel stands at about JD0.18, he said.
"We think the price we proposed is very competitive and it is fixed for a very long period of time unlike fuels whose prices frequently fluctuate," he added.
The Jordan News Agency, Petra, quoted Secretary General of the Ministry of Energy and Mineral Resources Ghaleb Maabreh as saying that seeking a better deal is a "right exercised by the government". He did not elaborate or set a deadline for a final reply.
On Tuesday, Anijalg said the company has spent about $30 million since 2008 on drilling, geological and other types of studies.
"We have not seen any serious discussions with the government until now. We hope a decision will be taken soon, otherwise we will not move ahead," he said.
Anijalg added that the government notified the company on Tuesday that it may respond to the offer in a week.
up
45 users have voted, including you.
Related Articles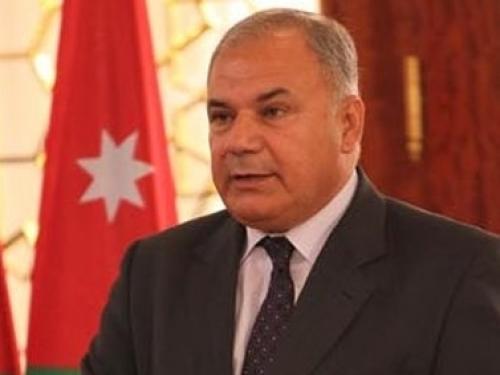 Jun 12,2014
The government on Thursday said it will sign an agreement this month for the construction of the country's first oil shale-fuelled power plant after agreeing with Enefit on the final details of the $2.1 billion project.
Oct 01,2014
Jordan's first shale oil-fuelled power plant will be operational at the end of 2018, officials said.
Sep 04,2014
The National Electric Power Company (NEPCO) has invited an Estonian-Malaysian consortium to sign deals for building the country's first $2.4 billion oil shale-fuelled power plant, Energy Minister Mohammad Hamed said Thursday. 
Newsletter
Get top stories and blog posts emailed to you each day.