You are here
Cooing over a hobby, locals share love for pigeons at auction
By Muath Freij - Oct 29,2017 - Last updated at Oct 29,2017
Bidders attend a pigeon auction in downtown Amman on Thursday (Photo by Muath Freij)
AMMAN — A visit to the Gulf three years ago inspired pigeon fancier Ghalib Malik to start organising a pigeon auction in downtown Amman, a "first of its kind" initiative in the Kingdom.
Malik, who liked the idea of an auctioning event, decided to organise it at his pigeon store in downtown Amman. Over the past three years, his weekly auction has become the "most sought-after" venue for pigeon owners from all over the Kingdom.
"I hold this event every Thursday at my store. Pigeons that are on display during the event are brought from Syria, Lebanon and the Gulf," he told The Jordan Times at the auction on Thursday.
He said that Jordanians who are passionate about this hobby show up at the auction, bidding until they win the pigeon they seek.
Prices of pigeons range between 50JD and 2,300JD.
"I like this hobby and I always think about ways to improve it. There are doctors and engineers who also like raising pigeons, it is like any other hobby," said Malik, who has been breeding pigeons for 40 years.
Mustafa Abu Baker, who came from Zarqa to attend the event, said the auction is an "achievement".
"It is like a mall; you come to one place and buy any kind of pigeon you need. This auction is an achievement because it develops the hobby and it helped me buy and sell pigeons," he added.
Abu Khaled, another visitor, said the auction helped enhance people's knowledge about the hobby.
"Through the auction, people became aware of the characteristics of pigeons and now know the right prices for pigeons. They also learn how to deal with them," he added.
Ali Qaisi, known as Abu Amer, has been a loyal visitor to the auction. He said that pigeons are not only a hobby but also a source of income for many people.
"This auction brought people from outside Jordan and this promoted the country a lot," he concluded.
Related Articles
Nov 23,2014
Two art pieces among several displayed at the "Naqsh in Tiraz" exhibition were auctioned on Saturday to raise funds for injured Gazans.
Jan 24,2018
AMMAN — A Jordanian man bought a number plate for JD522,000, including tax, in Amman on Wednesday as part of a licence plate auction. J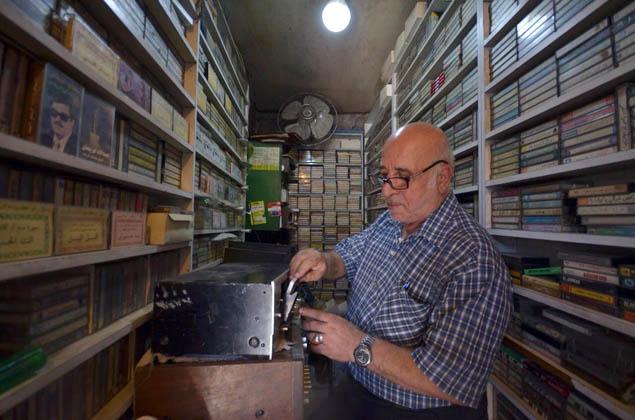 Aug 31,2017
AMMAN — Amidst the changes brought by modern technology, a small cassette store in downtown Amman has withstood the rapid changes of the mus
Newsletter
Get top stories and blog posts emailed to you each day.