You are here
Coronavirus rent exemption irks landlords
Court approves rent waiver for commercial establishments for comprehensive lockdown period
By Maram Kayed - Sep 26,2020 - Last updated at Sep 26,2020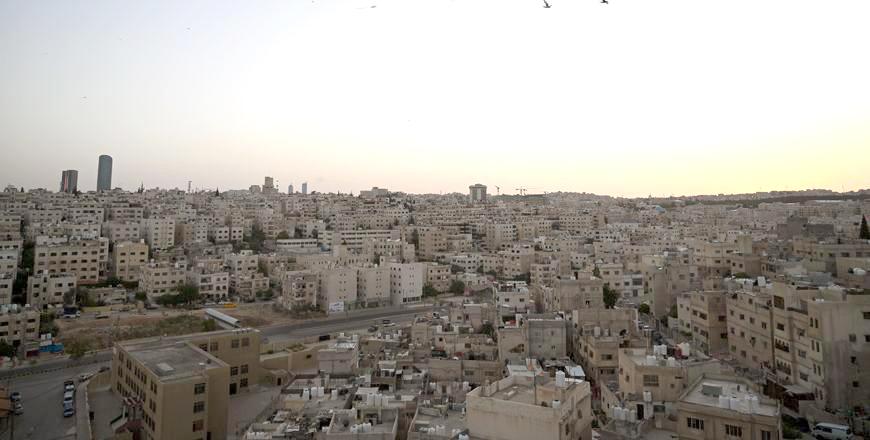 'Any commercial facility that was closed due to the coronavirus pandemic from March 19 to May will benefit from the exemption,' according to two lawyers representing the tenants (Photo by Amjad Ghsoun)
AMMAN — The Court of Appeal approved on Thursday a decision to exempt tenants from paying the rent of commercial establishments for the period of the comprehensive coronavirus lockdown.
The two lawyers responsible for the case, Haitham Jbour and Raad Jabr, said in a statement that "any commercial facility that was closed due to the coronavirus pandemic from March 19 to May will benefit from the exemption".
The exemption decision includes the shops that were subject to the provisions of Article 2 of the Defence Law, with the exception of the shops that were excluded from closing based on the instructions of the ministries of Industry and Labour at the time.
According to Jbour and Jabr, the decision "does not serve the tenants or the landlord but rather serves justice".
The lawyers argued that "the defendant [the tenant] is not considered to be in contravention of the terms of the lease contract, but this contract is suspended in the sense that the implementation of the obligation is impossible".
From now on, Jbour and Jabr said that the court has the right to deny landlords' claims for collecting rent for the said period.
The decision caused discontentment among landlords who said that they, too, had no fault in the shop closures.
"The case says that the tenants were forced by an external source to close. Well, I am not that external source, so how is it my fault?" commented Ahmad Shteiwi, a landlord, on a Facebook post.
Qais Allan, a commercial complex owner in Hashmi, also commented that he will "fight this decision in court and sue any tenant who has not paid at least half the rent of April and May".
According to Jordanian law, "the reciprocal obligations between the lessor and the lessee in the lease contract is for the lessor to provide the lessee a chance to obtain benefit from a leased property, and in return, the lessee pays the rent".
According to the decision, the court finds that Jordan was and still is exposed to a global pandemic that "in no doubt, has affected the implementation of contractual obligations."
Therefore, the provisions of Defence Order No. 13 of 1992 have been activated to address the impact of the virus on the complete or partial inability of tenants to meet those obligations.
As this pandemic is "an external event that has made the implementation of the contractual obligations impossible, and given that this is not due to the tenants' own fault, the court has decided to exempt them".
Newsletter
Get top stories and blog posts emailed to you each day.