You are here
'Deal on oil shale-fuelled power plant to be signed this month'
By Mohammad Ghazal - Jun 12,2014 - Last updated at Jun 12,2014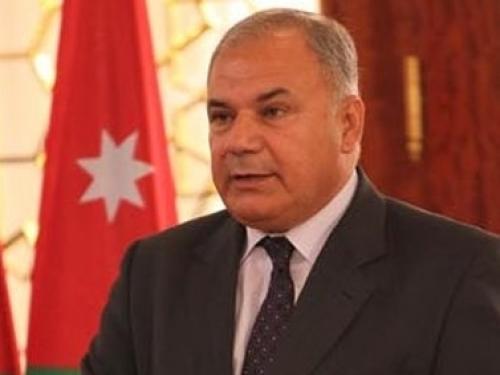 AMMAN — The government on Thursday said it will sign an agreement this month for the construction of the country's first oil shale-fuelled power plant after agreeing with Enefit on the final details of the $2.1 billion project.
Jordan and the joint Estonian-Malaysian consortium agreed that the price per kilowatt hour that the government will buy from the plant will be levelised, ranging from a minimum of 78 fils per kilowatt hour to a maximum of 99 fils per kilowatt hour, Energy Minister Mohammad Hamed told The Jordan Times in an interview on Thursday.
Reaching a final agreement on the price paves the way for going ahead with the project after the consortium threatened in early May to abandon the project if no final agreement is sealed with the government by mid-June.
"The draft of the final agreement is now complete and was sent to the Cabinet for endorsement," Hamed said, adding that the two sides will sign the power purchase agreement after the Council of Ministers approves the deal.
The agreement will be for 30 years, with the option of being extended to 40 years, according to the minister, who noted that the plant will have a 470-megawatt capacity.
The government decided to give Enefit three to six months to reach financial closure for the project, Hamed said, adding that once financial closure is achieved the company has 36 months to complete the power plant.
"I expect the plant to be ready and connected to the grid by late 2017," he said.
Enefit Jordan BV is owned by Enefit (Eesti Energia AS), YTL Power International Berhad and Near East Investments Limited.
Enefit mandated the Bank of China, Industrial and Commercial Bank of China, supported by China Export & Credit Insurance Corp., to arrange $1.4b of debt financing for the planned plant.
up
44 users have voted, including you.
Related Articles
Sep 04,2014
The National Electric Power Company (NEPCO) has invited an Estonian-Malaysian consortium to sign deals for building the country's first $2.4 billion oil shale-fuelled power plant, Energy Minister Mohammad Hamed said Thursday. 
Jun 29,2014
The Cabinet on Sunday approved signing an agreement for the building of a $2.4 billion oil shale-fuelled power plant by Enefit, Minister of Energy and Mineral Resources Mohammad Hamed said.
Aug 17,2014
The government said on Sunday it is in the final stages of preparing agreements to be signed with Attarat Power Company to start work on its $2.4 billion oil shale-fuelled power plant.
Newsletter
Get top stories and blog posts emailed to you each day.