You are here
Death penalty for man who murdered neighbour 'for revenge'
By Rana Husseini - Jul 15,2018 - Last updated at Jul 15,2018
AMMAN — The Court of Cassation has upheld a December Criminal Court ruling sentencing a 38-year-old man to death after convicting him of murdering a man in Zarqa over old feuds in August 2014.
The court declared the defendant guilty of shooting and stabbing to death a 32-year-old man who lived in his neighbourhood on August 28 and handed him the maximum punishment.
Court papers said that the defendant and the victim lived in the same neighbourhood in Zarqa and had constant problems and impending cases in courts against each other.
Almost six months before the incident, "the victim and the defendant had a major fight that ended with the victim slashing the defendant's face with a switchblade", the court papers said.
After that incident, the defendant plotted to "murder the victim to take revenge and he bought an unlicensed gun and monitored the victim's movements", the court added.
On the day of the incident, "the defendant walked towards the victim who was walking in the street and, without uttering a word, shot him several times".
"The defendant then drew a switchblade and stabbed the victim to make sure he was dead. He then yelled that he got his revenge and restored his honour," the court stated.
The defendant then fled and headed to a relative's home. After hearing about the incident, his relative contacted the police and informed them of the crime and of the defendant's whereabouts.
The defendant contested the Criminal Court's ruling, claiming that "he never plotted the murder and that he killed the victim in a moment of rage".
However, the higher court ruled that the Criminal Court followed the proper procedures when sentencing that the defendant deserves the verdict he received.
The Court of Cassation judges were Mohammad Ibrahim, Naji Zubi, Yassin Abdullat, Bassim Mubeidin and Majid Azab.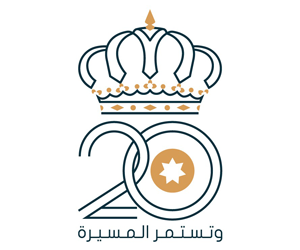 Newsletter
Get top stories and blog posts emailed to you each day.