You are here
Debates spring up over university fees as Kingdom hears reports of online summer semester
By Maram Kayed - May 31,2020 - Last updated at May 31,2020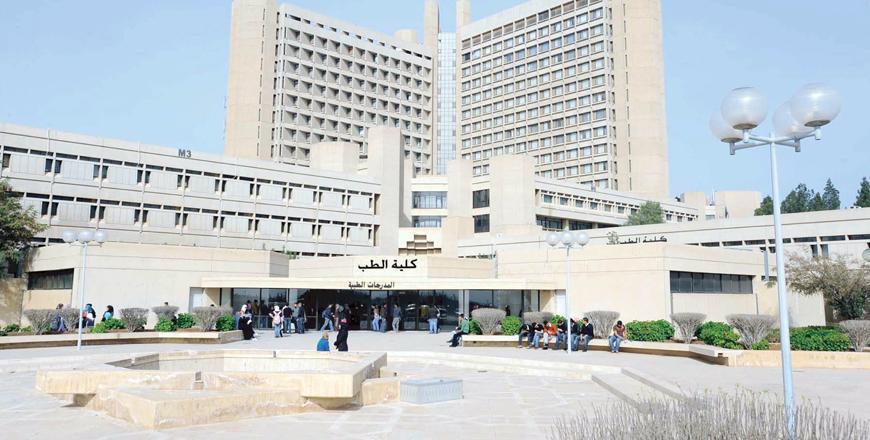 A view of the Jordan University of Science and Technology's medical school (File photo)
AMMAN — News reports that the summer semester will be taught online at Jordanian universities have sparked debates online over whether fees should be paid in full.
Proponents of reducing fees cite reasons such as distance learning being of "poor quality" and "mostly self-taught", as described by various students on Twitter.
"Why am I paying for professors to send me a video once a week...? This is a joke!" said Haidar Ibrahim, a chemistry student, on Twitter.
Other students raised concerns over the lack of campus facilities when learning online.
"Part of what we are charged for is to cover the water bills, electricity bills, the use of classrooms and lecture halls. That is all not present, so how come our fees are still the same?" asked Tarek Hjawi, a student at Al al-Bayt University.
"Use the campus and it is JD30 an hour, do not step one foot on campus and it is still JD30 an hour… where is the logic in that?" asked a foreign languages study group on Facebook.
However, some students saw no reason to reduce fees.
"What some people do not take into account is that the money we pay is used to pay for professors' salaries as well as non-essential workers' salaries such as security guards who will come back to work once the universities open," said Mohammad Shdeifat.
He added: "We do not want to be the reason that these people lose their jobs."
Suha Zeyad, a medical student, said that fees should not be reduced, as professors are putting more effort into forming new online materials. "Reduce their salaries and they might not see the trouble as worth it!"
up
9 users have voted, including you.
Newsletter
Get top stories and blog posts emailed to you each day.