You are here
Deputies approve establishment of investment council, commission
By Khaled Neimat - Jun 15,2014 - Last updated at Jun 15,2014
AMMAN — The Lower House on Sunday endorsed a provision to establish an investment council chaired by the prime minister to recommend investment policies and laws, and endorse the annual plans of a projected investment board.
Under the articles endorsed during MPs' deliberations over the draft investment law, the council's members will be the ministers of trade, finance, labour and planning, in addition to the head of the investment board stipulated in the bill, the Central Bank of Jordan governor, and the heads of the chambers of industry and trade.
Four private sector representatives will also be named as members under a Cabinet decision.
The draft stipulates the establishment of an independent investment commission whose annual plans and policies must be endorsed by the projected investment council.
Deputies approved a proposal by MP Khalil Atiyeh (Amman, 1st District) to name a minister as head of the investment board.
The offices of this new commission will not be limited to Amman; it can open branches in other governorates and countries as well, under the bill.
The House also endorsed a proposal by MP Wafaa Bani Mustafa (Jerash, 1st District) to grant companies with 30 per cent or more female employees a 1 per cent tax exemption.
Deputies are scheduled to continue discussing the draft law in the next session.
In a memo distributed during the session, 20 MPs called for granting senior officials a one-time exemption from customs fees on their private cars.
The signatories seek to end the practice of using public vehicles for private purposes.
Such a move would save the high maintenance and fuel costs on the Treasury, according to the signatories.
Also on Sunday, the Senate endorsed the draft amendments to the Jordan Bar Association (JBA) Law, as submitted by the Lower House, the Jordan News Agency, Petra, reported.
According to the law, an institute will be established for training attorneys.
The Senate also endorsed the Lower House's version of the Amal Cancer Foundation Law which changes its name into the King Hussein Cancer Foundation.
Related Articles
Jun 17,2014
The Lower House on Tuesday decided to strip the projected investment commission of the right to sell state-owned land to major developers investing within special economic zones across the Kingdom.
Jul 06,2014
The Lower House on Sunday started deliberations over the draft public-private partnership law, endorsing an article that denies the private sector the right to be part of a special council to ensure the bill's implementation.
Jun 10,2014
The Senate Health, Environment and Population Committee on Tuesday endorsed draft amendments to the King Hussein Cancer Centre Law, as submitted from the Lower House.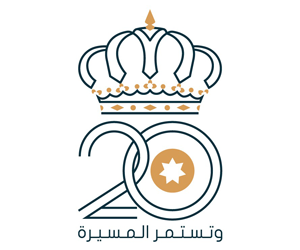 Newsletter
Get top stories and blog posts emailed to you each day.