You are here
Deputies endorse bill to increase funding of scientific research
By Khaled Neimat - Mar 30,2014 - Last updated at Mar 30,2014
AMMAN — MPs on Sunday endorsed the draft amendments to the Higher Education and Scientific Research Law, increasing financial allocations for scientific research in academic institutions.
Higher Education Minister Amin Mahmoud commended the decision.
"Scientific research in Jordan and other Arab countries suffers from very low funding," he said at Sunday's Lower House session.
"We need to ensure more support for this sector, as Western countries allocate huge amounts of money to facilitate scientific research," Mahmoud added.
Under the amended law, 1 per cent of the net profit of public shareholding companies will be allocated to fund scientific research activities.
The Income and Sales Tax Department will be responsible for collecting the money and transferring it to the Scientific Research Support Fund.
Meanwhile, the Lower House referred the draft public-private sector partnership law to the Economic and Investment Committee for further examination before discussing it under the Dome.
The bill is aimed at enabling the private sector to participate effectively in the development of the country, in addition to leading efforts to establish small- and medium-sized projects to create more jobs for Jordanians.
It is a major component of the government's economic reform agenda, according to officials.
MPs also referred the draft Arabic protection law to the education and culture committee.
The law is aimed at safeguarding the language against "slang and foreign terms", in official agencies and state-run educational and media institutions.
The bill stipulates that no teacher or instructor shall be employed by an educational institution without passing an Arabic proficiency test.
Under the draft, Arabic will be strictly used as "the language of talks, negotiations, memorandums and correspondence with other governments and international institutions, organisations and bodies".
Violators of the law will be fined JD1,000-3,000.
Also on Sunday, dozens of physicians gathered outside Parliament to protest against what they described as the "unfair" detention of their colleague Nayef Lafi.
They called on MPs to pressure the government to release him, claiming that he was detained for "political reasons".
Lafi and Ibrahim Kharabsheh were detained after entering Parliament carrying leaflets that reportedly promote the outlawed Islamic Liberation Party.
Related Articles
Apr 23,2015
The Senate's Education Committee approved on Thursday the draft law to protect Arabic, aimed at safeguarding the language against "slang and foreign terms" in official agencies and state-run educational and media institutions.
Dec 20,2015
AMMAN — The Lower House on Sunday endorsed the 2015 draft domanial money collection law, removing a provision imposing a 9 per cent fine ann
Apr 05,2015
The Lower House on Sunday endorsed several amended bills.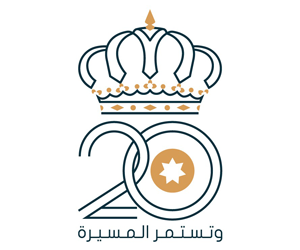 Newsletter
Get top stories and blog posts emailed to you each day.