You are here
Despite promises, shelter for victims of 'family honour' remain unopened
By Rana Husseini - Jul 18,2017 - Last updated at Jul 18,2017
AMMAN — The Ministry of Social Development said it is still in the process of locating a building to shelter women whose lives are in danger for reasons related to "family honour", official sources said.
"We called for bids to locate a suitable building and have formed a committee to locate the suitable staff," the ministry's spokesperson Fawaz Ratrout said.
"The shelter is an important project and we are working on all aspects to open it. Once we find the building, we will open it," Ratrout told The Jordan Times.
Although the operating legislation for the project was published in the Official Gazette last December, the ministry official did not provide a date for the shelter's opening day.
Currently, any woman whose life is in danger for reasons related to so-called family honour, and whose case is known to the authorities, is placed at the women's correctional facility by the administrative governor in what is termed "protective custody".
Many of these women spend indefinite periods in the centre, sometimes exceeding 10 years, without any charges levelled against them. The women cannot leave the facility without the administrative governor's permission, according to activists.
Around 30 women are believed to be imprisoned according to official figures, but activists expressed doubt about such numbers.
In some cases, women are bailed out by male relatives, only to be killed "to cleanse the family's honour", activists added.
Activists have been urging the government for years to open a special facility to house these women and provide them with safety and freedom.
Ministry officials have told The Jordan Times in recent interviews that the shelter is expected to have a capacity of around 50 people.
The facility will be managed by the Ministry of Social Development, in cooperation with the administrative governor and the Family Protection Department affiliated with the Public Security Department, according to officials.
Officials said one of the main reasons for opening the shelter was the "Kingdom's commitment to human rights conventions and clauses that stipulate finding an alternative protection method for women whose lives are in danger".
Around 20 women are murdered annually for reasons related to so-called family honour in Jordan.
Currently, three facilities house abused women and children in Jordan.
The Family Reconciliation Centre (FRC), which was inaugurated by Her Majesty Queen Rania in 2007, operates 24 hours a day and can house between 35 to 50 women and 36 children.
Another FRC branch was opened in Irbid in March 2015, hosting around 80 women and children.
The FRC offers social, psychological, family, legal, health and religious counselling for women, children and men.
The third shelter, opened in 1999 in Amman's Jabal Hussein area, is run by the Jordanian Women's Union and serves abused women and children.
The facility can accommodate up to 20 women at a time, along with their children, and trains them in computer, technology, cooking, tailoring and hairdressing skills.
up
42 users have voted, including you.
Related Articles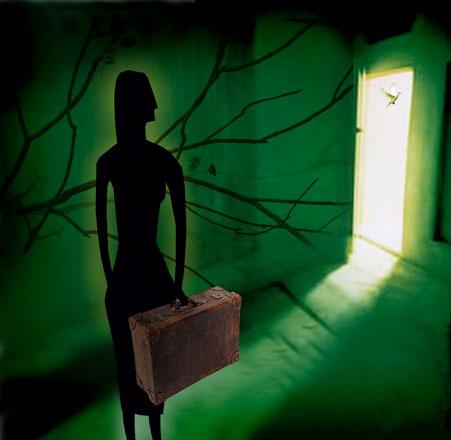 Dec 03,2016
AMMAN — Jordan will open a shelter for women whose lives are in danger for reasons related to "family honour" by the end of the year, offici
Feb 15,2017
AMMAN — Ministry of Social Development officials on Wednesday said a shelter for women, whose lives are in danger for reasons related to "fa
Aug 21,2017
AMMAN — The Ministry of Social Development said it has finalised a regulation draft that will govern the operation of a shelter for women wh
Newsletter
Get top stories and blog posts emailed to you each day.