You are here
Diverse cultures converge at 53rd Diplomatic Bazaar
By Ana V. Ibáñez Prieto - Oct 08,2017 - Last updated at Oct 08,2017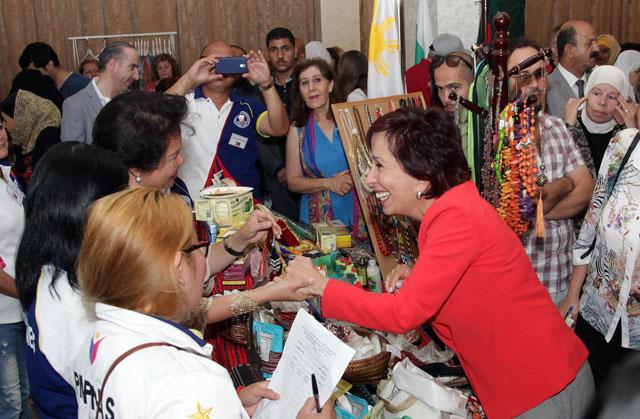 HRH Princess Basma on Saturday opened the 53rd Annual Diplomatic Bazaar with the participation of 51 embassies (Photo by Osama Aqarbeh)
AMMAN — HRH Princess Basma on Saturday opened the 53rd Annual Diplomatic Bazaar, where 51 embassies convened bringing their culture, arts and heritage together.
The proceeds from the one-day diplomatic market support children of Mubarrat Um Al Hussein, a home for orphans and unprivileged boys established in 1958 by Queen Zein Al Sharaf.
The embassies taking part in the event showcased the finest products from their countries, bringing diverse cultures under one roof.
The princess thanked all embassies for their participation, saying it reflects "their social responsibility and support for the values of solidarity".
Princess Basma also stressed the role of the bazaar in supporting Mubarrat Um Al Hussein and sustaining its mission, and in helping to provide education for children.
Princess Amal Aldowaish of Saudi Arabia told The Jordan Times about the different Saudi products brought to the bazaar, showcasing the different abaya designs and embroidery, the perfumes made of bakhur and dry wood, and traditional foods such as kabsah and magloobah.
Indonesian representative Rifany Edwien introduced the many Indonesian products at the bazaar such as traditional fans, wood masks and handicrafts from the archipelago.
Iran was also present in the bazaar exhibiting products like saffron, copper glasses and paintings by renowned artists.
Canadian representative Rachel Aslan said that she is "happy to be showcasing Canada's products in the international bazaar", highlighting the well-known maple syrup and the Canadian fall clothing.
Related Articles
Oct 29,2016
AMMAN — Culture, heritage and arts are doing what politics fail to achieve — bringing world countries together side-by-side under one roof.F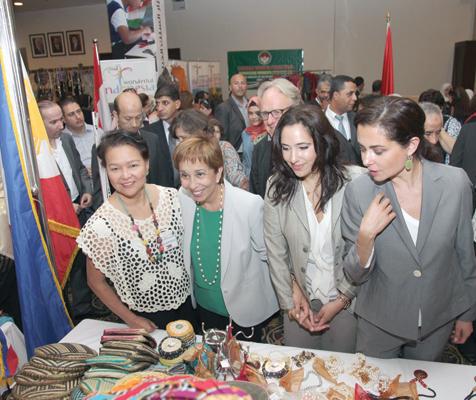 Oct 11,2015
AMMAN — Colourful textiles, traditional crafts and seasoned foods from all over the world were showcased in the 51st Diplomatic Bazaar on Sa
Dec 05,2015
AMMAN — HRH Prince Raad, the Chief Chamberlain, on Friday attended the opening of the annual charity bazaar for Al Hussein Society-Jordan Ce
Newsletter
Get top stories and blog posts emailed to you each day.