You are here
Domestic violence cited as key drive of suicide among women
By Sawsan Tabazah - Aug 16,2018 - Last updated at Aug 16,2018
AMMAN — Family disintegration, domestic violence and sexual harassment are key factors that force some women to commit suicide in Jordan, according to a study by the Sisterhood Is Global Institute (SIGI).
During the report launch on Wednesday, researcher and SIGI's Executive Director Muneer Duaibes unveiled the results of his paper, titled "Suicides among Females", which studied the cases of five Jordanian and non-Jordanian women in the Kingdom who have attempted suicide.
"We cannot trust the testimonials of the friends or relatives to know the reasons that have led people to kill themselves, we wanted to study the testimonies of survivals who attempted suicide," Duaibes said.
Three ladies who had attempted suicide said they were pushed to taking that decision by family disintegration and bad economic circumstances. One of the two cases was a girl who was sexually assaulted by her father and forced to keep her mouth shut by her mother. The other girl said she had lost hope in life as she was continuously beaten by her elderly brother, according to Duaibes.
Violence causes 71 per cent of suicides among females in the world, the researcher noted.
Relying on statistics obtained from the Public Security Department, the study found that 63 per cent of suicide attempts documented between 2012 and 2016 were by females, noting that the most common method used in suicide attempts was swallowing pills.
Duaibes added that the majority of people who committed or attempted suicides were aged 18 to 27.
Asma Khader, SIGI's CEO stressed that the number of suicide attempts could be higher than it is declared, since families do not inform police or the hospital if they rescue their daughters.
"I have intervened in around 20 marital conflicts, where women tried to kill themselves and none of them were recorded as a suicide attempt," Khader stressed.
Every month, one person commits suicide and 43 others attempt suicide in Jordan, Duaibes said.
Twenty-seven out of 83 suicides recorded in the country during the first seven months of 2017 were by females, he added, indicating that, among the 527 people who committed suicides between 2012 and 2016, a total of 157 were females and 67 were children under the age of 18.
The researcher called on the government to find solutions and improve intervention services to suicide survivors as he found that "the social and psychological services offered to them were poor."
Also, he called on the media to raise public awareness on the issue as social stigma deters people from seeking help.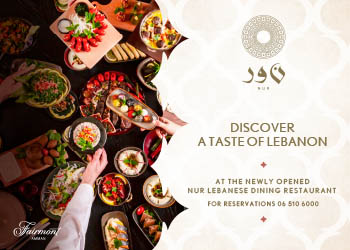 Newsletter
Get top stories and blog posts emailed to you each day.