You are here
Drop in sales: Valentine's Day not so rosy for flower vendors
By Muath Freij - Feb 14,2018 - Last updated at Feb 14,2018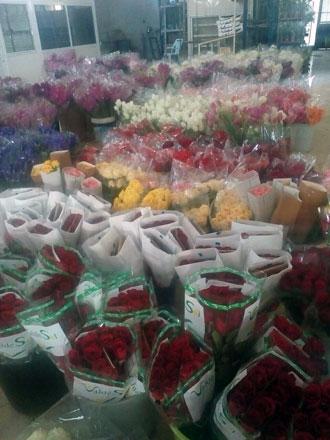 Flowers are displayed for sale on the occasion of Valentine's Day at the flowers bourse in Amman on Wednesday (Photo by Osama Aqarbeh)
AMMAN — Although Valentine's Day celebrations are typically marked by giving red roses to loved ones, flower vendors this year voiced their disappointment over the drop in sales.
Greater Amman Municipality (GAM) officials and flower vendors cited the difficult financial conditions faced by Jordanians for this year's slow business, although they still imported a great number of roses to the Kingdom.
Anas Mahadin, a GAM official and president of the central market, said weather conditions that prevailed in the capital in addition to the financial hardship encountered by Jordanian citizens hindered this year's sales at the flowers bourse in Amman.
"The low demand pushed vendors to decrease the prices of roses," he told The Jordan Times over the phone. Usually, the price of roses increases on Valentine's Day compared to the rest of the year.
Ossamah Wardah, a flowers merchant in Jabal Luweibdeh, noted that people's demand for roses varies from one area to another in Amman.
"Last year, around 350,000 roses were sold either through the bourse or other flowers stores. During Valentine's Day, the price of roses ranges between JD2 and sometimes JD7," he added.
The merchant said that roses from different countries including the Netherlands, Ethiopia, India as well as Jordan are on display at the local market.
"Roses are important but people are aware that they do not last forever so they prefer to buy other items such as chocolates," Wardah said.
Mohammad Al Atawnah, who has been working in the rose business for 30 years, said the problem this year is due to the great number of imported roses which resulted in a fierce competition in prices.
"Roses are sometimes sold at the bourse at around 350 fils and this is not acceptable. One rose should be sold for no less than JD1 so that bourse merchants do not face any financial losses," he stressed.
Mahadin said that, according to statistics, around 400,000 roses were imported to Jordan this year, negatively affecting the market.
For Wardah, Mother's Day remains the "best occasion" for flower shops. "Valentine's Day is designed for a specific segment of society and is not celebrated by everyone while Mother's Day is celebrated by all," he concluded.
Related Articles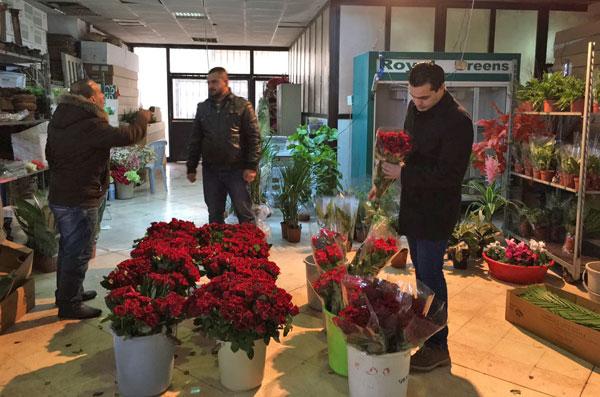 Feb 13,2017
AMMAN — Retailers at Amman Flowers Bourse are preparing for Valentine's Day, although some are not optimistic over sales.Florists interviewe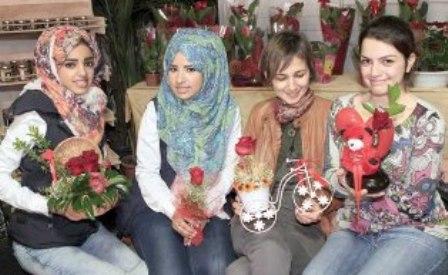 Feb 14,2014
Flower vendors have "very low" sales expectations regarding this year's Valentine's Day due to economic hardships and regional turmoil, a sector leader said.
Feb 17,2016
I knew this was Valentine's week and the rest of it but instead of going shopping for a heart shaped cake or, even better, a heart shaped di
Newsletter
Get top stories and blog posts emailed to you each day.