You are here
EBRD president stresses support to Jordan's economy, green transformation
By JT - Mar 29,2023 - Last updated at Mar 29,2023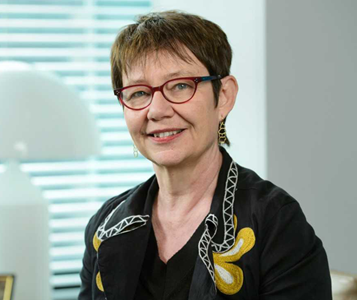 AMMAN — President of the European Bank for Reconstruction and Development (EBRD) Odile Renaud-Basso on Wednesday praised Jordan's adeptness in managing the impacts of the successive economic crises, starting from the COVID-19 pandemic and the aftermath of the Russian-Ukrainian conflict, to global inflation and the rising food prices worldwide.
In an interview with the Jordan News Agency, Petra, she noted that Jordan has demonstrated its ability to be stable amid these crises with the utmost responsibility, highlighting the Kingdom's maintenance of sufficient reserves of raw materials and essential food supplies during these challenging times.
Renaud-Basso, who recently completed an official visit to the Kingdom, emphasised that the economy is "primed for growth" and urged work on boosting growth rates to address the significant challenge of unemployment.
"Unemployment in the Kingdom reached high rates of 22 per cent last year," she said, underscoring the importance of addressing the challenges that the national economy may face as a result of the accelerating global economic and political developments.
She stressed the importance of attracting foreign investment to the country as the optimal solution to achieve satisfactory growth levels, and affirmed that Jordan possesses the necessary experience, competencies, infrastructure and legislation — as well as security and political stability — all of which are key factors in stimulating foreign investments.
Jordan became a member of the bank at the end of 2011, and was granted recipient country status in 2013.
The bank has a permanent office to oversee its operations in Jordan, the West Bank, Gaza Strip and Lebanon.
The bank's primary priorities in Jordan are to support sustainable energy, finance private enterprises and promote infrastructure reform.
The EBRD's investment portfolio in Jordan has reached over two billion euros since 2012, financing 71 projects, including 180 million euros in financing and 130 million euros on grants under the municipalities' framework.
Regarding the Green Star project, Renaud-Basso said that the initiative focuses on increasing the competitiveness and growth of SMEs in Jordan to support green transformation operations.
The bank plays a pivotal role in supporting SMEs by providing banking facilities through local financial institutions, she noted, adding that as part of its commitment to promoting sustainable practices in Jordan's private sector, the bank has launched the Green Economy Financing initiative in collaboration with local financial institutions.
The bank has formed multiple partnerships with municipalities in major cities throughout the Kingdom, which aim to promote recycling projects and green urban areas, along with deploying green energy to reduce the country's carbon footprint.
The bank will launch an environmentally friendly electric bus project in Aqaba, which will significantly reduce pollution and energy consumption, she said.
Newsletter
Get top stories and blog posts emailed to you each day.