You are here
EBRD, PROPARCO loans to fund 67MW solar power project
Bank says project 'establishes Jordan as regional leader in successful deployment of renewable energy'
By JT - Dec 15,2016 - Last updated at Dec 15,2016
AMMAN — The European Bank for Reconstruction and Development (EBRD) and Société de Promotion et de Participation pour la Coopération Economique (PROPARCO) are continuing their support for the power sector in Jordan by providing parallel loans totalling $71 million.
An EBRD statement released on Thursday said the loans will be provided to Al Ambaratouria Ll Taka Al Shamsia, a Jordanian company majority owned by Fotowatio Renewable Ventures (FRV), for the construction of the 67-megawatt (MW) FRV Empire solar power project.
The project is one of four being developed under the second round of Jordan's solar programme and "firmly establishes the country as a regional leader in the successful deployment of renewable energy", the statement said.
"The venture not only supports the shift towards sustainable, local sources of energy, but will also be one of the cheapest forms of electricity generation in the Kingdom. It highlights the benefit of moving from a subsidised feed-in tariff regime to a tariff set by competitive tender," the EBRD added.
Nandita Parshad, EBRD director for power and energy, said the project is "a major milestone for the EBRD. It brings to more than 500MW the total installed capacity of projects supported by the bank in Jordan".
Jordan became an EBRD country of operations in 2012. To date, the EBRD has committed $833 million through 33 projects in various sectors of the economy.
This is the sixth large-scale renewable project financed by the EBRD in Jordan and brings the total capacity of projects financed by the bank to more than 400MW.
Emmanuelle Matz, head of PROPARCO's power and energy, said: "We at PROPARCO are very pleased to pursue our strong commitment to the Jordanian power sector, which we have been actively supporting since 2010 and to finance another round of solar projects in this country alongside the EBRD, adding renewable energy to the grid."
This announcement coincides with an event to celebrate FRV's 10th anniversary, to be held in Madrid.
To mark the event, the EBRD, FRV and PROPARCO will be funding a Young Talent Leader Scholarship at IE (Instituto de Empresa) University in Madrid.
The scholarship will support the education of a talented Jordanian for a four-year degree.
Related Articles
Nov 01,2016
AMMAN — The European Bank for Reconstruction and Development (EBRD) is providing a loan of $70 million to Green Watts Renewable Energy LLC f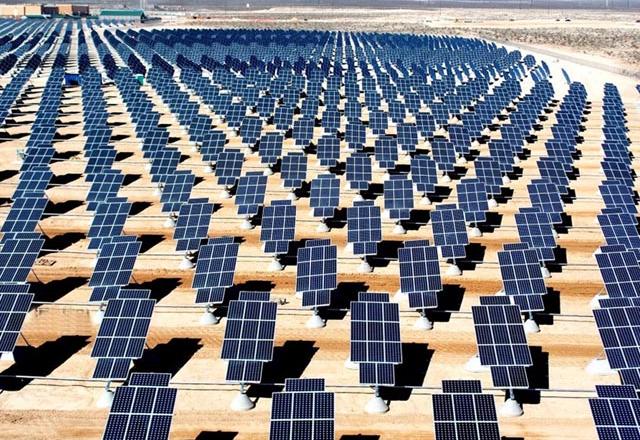 Nov 11,2014
Scatec Solar ASA, a Norwegian developer, has announced that it will complete construction of three solar-run power plants in the south of Jordan in the second half of 2015 after securing $100 million in financing.
Dec 11,2017
AMMAN — Intensifying its support for Jordan's solar power programme, the European Bank for Reconstruction and Development (EBRD) is extendin
Newsletter
Get top stories and blog posts emailed to you each day.