You are here
Empowering Women through Painting – Jordan Book launched at the Jordan National Gallery of Fine Arts
Multilateral project aims at enabling victims of gender-based violence to find psychological, legal help
By JT - Mar 20,2019 - Last updated at Mar 21,2019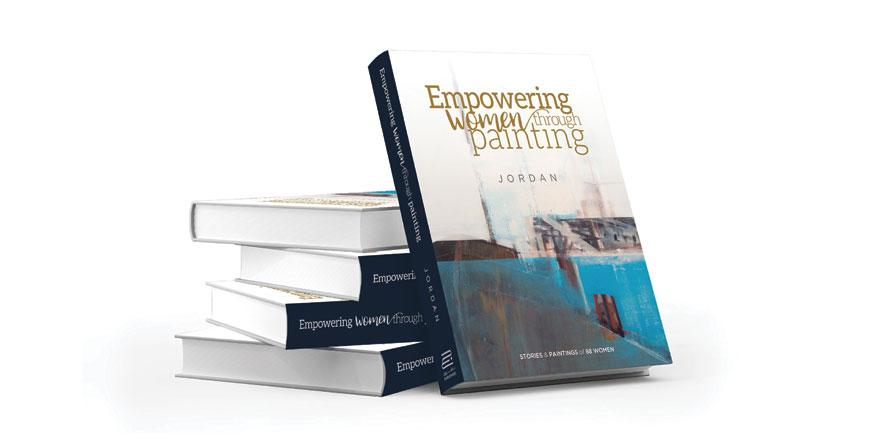 AMMAN — The Empowering Women through Painting– Jordan book was launched on Wednesday at the Jordan National Gallery of Fine Arts with the attendance of around 250 people.
"This one-of-a-kind bilingual book celebrates the female art scene in Jordan by featuring the stories and paintings of 88 women artists from diverse backgrounds. The book brings together public and private sectors, civil society, academia, impact funds, and aid agencies to empower women artists economically and socially," according to a joint statement.
Empowering Women through Painting – Jordan aims to address gender inequality in regard to social justice. Therefore, a portion of the proceeds from the book will go to the United Nations Population Fund (UNFPA) and the Jordan River Foundation (JRF)and will be invested in psychosocial and legal programmes that help women who have been exposed to gender-based violence. A list of shelters and centres is also included in the book.
"One of UNFPA's three corporate objectives is to have zero gender-based violence. Empowering Women through Painting – Jordan and our partnership with the Jordan River Foundation is one step that we hope will help us accomplish this goal," UNFPA Jordan Representative Laila Baker said in the statement.
"We are proud to be part of this unprecedented project as it resonates with our mission of empowering women through the arts," says JRF Director General Enaam Barrishi. "We are proud of our partnership with Seven Circles and commend their efforts in bringing us all together today to celebrate the works of 88 women artists here in Jordan," Barrishi added.
Empowering Women through Painting – Jordan is a product made in Jordan, developed by Seven Circles, printed by the National Press, and published by Jabal Amman Publishers. This product was made in partnership with the Ministry of Culture, Readers, Samir and Ghassan, and various art galleries, among many others.
Representatives of the project's stakeholders were among the attendees of the event, whose sponsors include the Jordan National Gallery of Fine Arts, Landmark Amman Hotel, Samsung, Careem, Dimitris, artmejo, Studio Be, Jocom, local women from the culinary scene, such as Nobla and Chocolette and Roya TV.
"Art has always played a significant role in supporting the community, and Empowering Women through Painting – Jordan is proof of that," says Director General of the Jordan National Gallery of Fine Arts, Khalid Khreis.
This project and others are based on the Empowering Through model developed by Seven Circles and is currently being replicated in many countries. "We are extremely grateful to our partners and contributors and are thrilled to have the opportunity to show our incredibly talented artists to the world," says Seven Circles' Co-Founders Dina Saoudi and Abdul Majeed Shoman Jr., according to the statement.
Newsletter
Get top stories and blog posts emailed to you each day.