You are here
Entrepreneur uses refugee children's artistic talents to create sustainable clothing brand
By Camille Dupire - Aug 21,2017 - Last updated at Aug 21,2017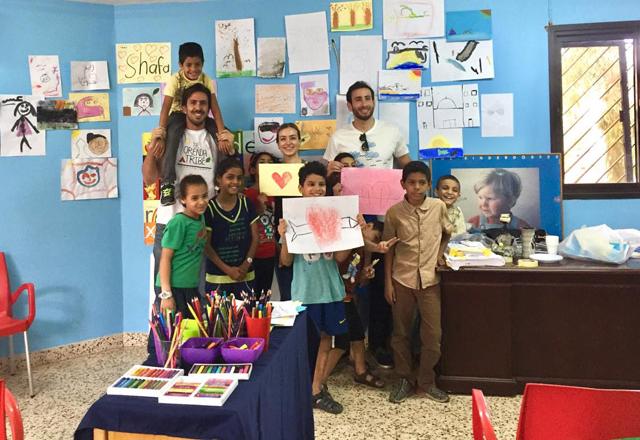 Zaid Souqi poses for a group photo with children who participated in an art activity recently (Photo courtesy of the Orenda Tribe)
AMMAN — When searching for ways to help underprivileged children in his country, Zaid Souqi, founder of the Orenda Tribe, "did not want to choose between doing well and doing good", he told The Jordan Times in a recent interview.
In 2014, he decided to quit his comfort zone as the general manager of a logistics company to go on a two-year journey of "soul-searching" across the world.
After attending an entrepreneurship programme with students from 67 different nationalities in Madrid and serving with a South African organisation aimed at improving the lives of orphaned and vulnerable children in Johannesburg's rural communities, Souqi found the answer to his questions.
"During those years, I was exposed to many different communities; I met a lot of inspiring people, who were incredibly driven," he said, adding "their energy was contagious and I wanted to do something similar to them."
"However, I couldn't afford to start something exclusively 'social'; I still needed to make a living," the 31-year-old entrepreneur explained.
In 2016, he established the Orenda Tribe, a for-profit kids clothing brand that sells socially-responsible apparel, with designs created from the art of children living in refugee camps and less fortunate communities.
The native American Iroquois civilisation defines the orenda as "a mystical force present in all people that empowers them to affect the world, or to effect change in their own lives," Souqi explained.
"The name 'Orenda' reflected our aim to inspire people, to empower them to change their own fate," he said, adding "we also wanted to show companies that they can have a positive social impact integrated into their business models."
Opposing the view that only non-profit organisations can be socially useful, Souqi stated: "I believe that every company can still make a decent profit after contributing back to society and, by doing so, we will be one step closer to a better world."
Every purchase made at the Orenda Tribe helps fund artistic activities in refugee camps and underprivileged communities around Jordan. "We never give the money back in cash," the brand founder explained, saying "We invest whatever profit we make into new artistic activities."
Since May 2015, when they first visited Zaatari refugee camp, Souqi and his team have conducted 14 projects, ranging from art therapy to art education and renovation projects.
By working with children living in distressed communities, Souqi has developed an understanding of the challenges they face on a daily basis.
"I wanted to find a way of empowering children through art to help them seek a better life proactively," he noted, adding that "art is a neglected subject in most distressed communities, although it is very important in building skills that will allow children to build a better future for themselves and their communities."
Partnering with professionals and with volunteers from the camp, the Orenda Tribe uses art to help children develop life changing skills such as creativity, problem-solving, communication and confidence, he said.
"Art encourages children to think outside the box, to explore and take risks," he said, explaining that these skills can later be used to improve livelihoods and enhance economic innovation.
Shoroq and Shatha, two twin 10-year-old sisters who benefited from the programme, said: "We like art because, sometimes, it can be difficult to communicate emotions with words so art helps to express ourselves."
For Souqi: "By breaking barriers, working together and seeing how we are all related through artistic expression, these children develop a sense of belonging."
The Orenda tribe has been collaborating with Zaatari and Jerash refugee camps, public schools in vulnerable areas, and any communities where children might be living in distressed conditions, in partnership with organisations such as Save the Children Jordan, Color the Camps, SOS Children's Villages Jordan, atic and Amman Academy.
Related Articles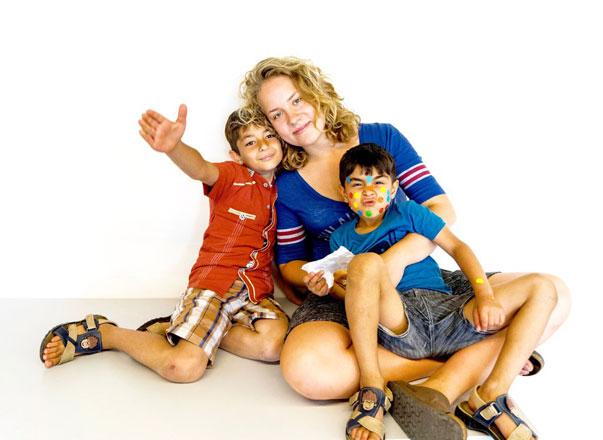 Apr 04,2018
AMMAN — Inspired by her worldwide travels that took her from her native Poland to the bustling streets of Dakar and the souks of Morroco, yo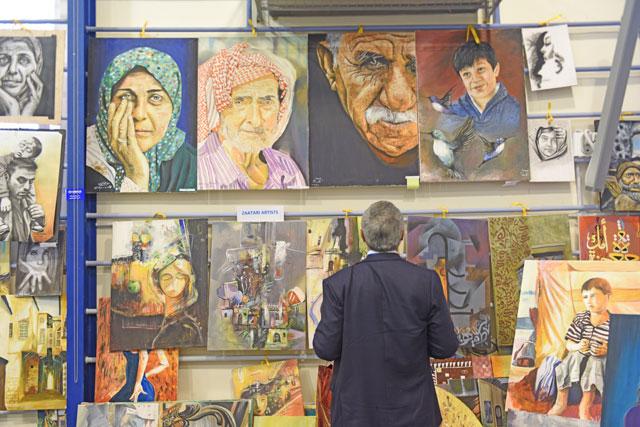 Dec 08,2017
AMMAN — "Participating in this market helped me get exposure for my art, as not many people can come inside the camp to see it," said Moayad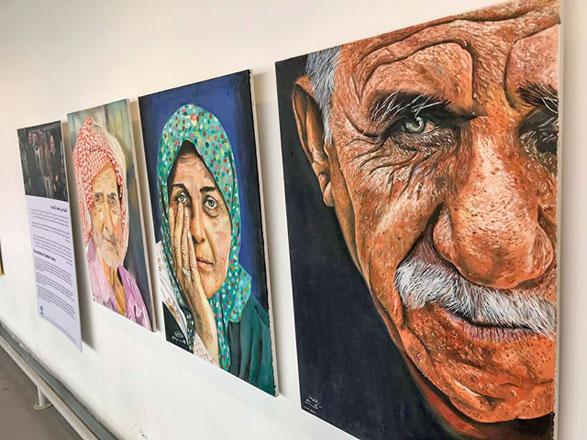 Dec 20,2017
AMMAN — The artwork of refugee artists living in Jordan is covering the walls of IKEA Jordan, in an exhibition titled "Painting Hope: Art fr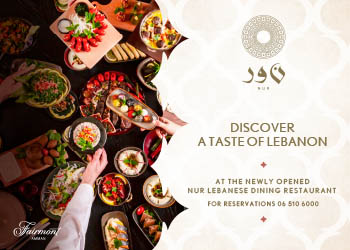 Newsletter
Get top stories and blog posts emailed to you each day.