You are here
Envoy highlights potential for expanding Jordanian-Hungarian ties
By Dana Al Emam - Oct 19,2014 - Last updated at Oct 19,2014
AMMAN — Hungary seeks further cooperation with Jordan in the business, tourism and higher education spheres due to the Kingdom's stability and strategic location, Hungarian Ambassador to Jordan Béla Jungbert said.
In a recent interview with The Jordan Times, Jungbert said his country's relations with Jordan date back over 50 years, when Amman and Budapest first established diplomatic ties in 1964, which led to opening the first Hungarian commercial office in Amman in 1976 that was upgraded to an embassy in 2005.
"His Majesty King Abdullah's landmark visit to Hungary in 2007 signalled a new era in bilateral ties, followed by the Hungarian president [at the time] Lászlo Sólyom's visit to Jordan in 2008," the diplomat said, highlighting Hungarian Prime Minister Viktor Orbán's visit to Amman in March 2013.
He added that Jordan and Hungary, which celebrates its national day on October 23, are relatively similar in several aspects, including their populations, their geographical area and — most importantly — their lack of natural resources.
As a country with a skilled workforce and advanced engineering expertise, Hungary's increasing production requires looking for suitable markets in the East, according to Jungbert, who added that the bilateral trade volume reached JD30 million by the end of summer.
Jordan's exports to Hungary include agricultural produce, machines, appliances, chemical and pharmaceutical products, while its imports comprise engineering and infrastructure services.
In a step to encourage bilateral trade, the embassy has helped prospective investment partners and enterpreneurs from both countries make contact, in cooperation with the Jordan Europe Business Association, the diplomat bilateral.
"The first meeting of the Hungarian-Jordanian Joint Economic Committee was held in March 2014 and paved the way for further economic cooperation," he said.
Moreover, the Hungarian Products House in Amman and the Jordanian-Hungarian Friendship Society, which was established recently by Jordanian businessmen, seek to boost cooperation, especially in the field of commerce.
The ambassador added that the state-owned Hungarian Electric Company OVIT has won a bid to install 185-kilometre-long overhead transmission lines for the National Electric Power Company along the Qatraneh-Amman and Samra-Amman roads, in a deal is worth around $30 million.
"We also offer detailed briefing to Hungarian businessmen on the investment climate and update them on Jordan's laws regulating economy and investment."
Jungbert called for starting direct flights between Amman and Budapest to facilitate visits and develop the tourism sector, as Jordan is "one of the favourite destinations for Hungarians".
He noted that Hungary, which has a relatively small community of 250 citizens living in the Kingdom, appreciates coexistance between Muslims and Christians in Jordan.
Jungbert said his country is studying including sites in Jordan within Christian pilgrimage trips.
According to Tourism Ministry figures made available to The Jordan Times upon request, around 6,000 Hungarians tourists visited the Kingdom in 2013, while their number reached around 3,400 in the first eight months of this year.
Turning to higher education, Jungbert said several Hungarian universities have signed cooperation agreements with Jordanian universities.
"Jordan's location in the heart of the Middle East makes it an attractive place for Hungarian students and researchers, and it is a good base from which they can explore other universities in the region." Hungarian universities have offered some 400 scholarsips this year for Jordanians in medicine, engineering, international relations and political science.
Jungbert noted that some 1,000 Jordanians have graduated from universities in his country over the past 40 years.
The diplomat expressed Hungary's concern over the situation in Syria and Iraq and its support for a political solution to the Syrian crisis.
"We commend Jordan's humanitarian assistance to the large number of Syrian refugees living in refugee camps as well as within the local communities," he said, adding that Hungary is engaged in financial support for Syrian refugees included in EU funds and in direct assistance through Jordanian partners.
Related Articles
Oct 22,2016
AMMAN — Hungary is keen to develop people-to-people interactions with Jordan through educational and cultural programmes, according to Hunga
May 19,2015
A two-day exhibition of Hungarian products and services that concluded on Tuesday sought to build new partnerships between Hungarian and Jordanian business people, according to a Hungarian official. 
Sep 27,2017
AMMAN — Lower House Speaker Atef Tarawneh on Tuesday discussed bilateral ties and issues of mutual interest with Hungarian Ambassador to Jor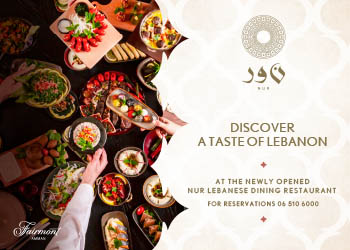 Newsletter
Get top stories and blog posts emailed to you each day.