You are here
ESCWA resigning chief receives widespread support in dispute with UN
By JT , AFP - Mar 18,2017 - Last updated at Mar 18,2017
AMMAN/Beirut — NGOs, grassroots, and even Lebanon's Hizbollah, voiced support for outgoing UN Economic and Social Commission for Western Asia's (ESCWA) top official, Rima Khalaf, in her dispute with UN chief over her organisation's report on Israel's "apartheid".
Khalaf, undersecretary general and executive secretary at ESCWA, announced her resignation on Friday, stating that the UN secretary general had asked her to withdraw a report in which she accused Israel of being an "apartheid state", Agence France-Presse (AFP) reported.
Reactions in Jordan, Khalaf's home country, came widely in support of her decision. A civil society coordinating coalition in Jordan, HIMAM, denounced the UN's decision and praised Rima Khalaf.
In a statement sent to the Jordan Times on Saturday, HIMAM said: "The coalition expresses its sorrow and condemnation of the decision of the UN Secretary General to withdraw the report issued by [ESCWA]."
"HIMAM adds its voice to those around the globe fighting for freedom and independence and the right to self determination. HIMAM calls for the implementation of the recommendations made in the report as a prelude to prosecuting Israel at the International criminal court which considers racism and national discrimination a crime of war," the statement added
It described the report as an objective investigation away from political biases, saying that the proceedings and the data were professionally documented and showed that Israel was imposing "racist separation" on the Palestinian people.
The leader of the Lebanese Hizbollah Movement Hassan Nasrallah denounced the UN on Saturday as "weak" after the withdrawal of the report, according to Reuters
Nasrallah said in a televised speech on Saturday that the incident served as a reminder of the "truth of this organisation, that it's weak... and it succumbs to the will of the United States and Israel".
The UN is "incapable of taking a stand" and the debacle over the report proved it cannot be counted on "to defend human rights in our region", he said.
Users of social media quoted Khalaf's resignation letter and described her as an "iron lady" and a "true Palestinian heroine".
Siddharth More, a Facebook user, wrote: "On one hand, we should acknowledge courage and devotion shown by this 'Iron Lady' for the cause of human rights. At the same time... [we should] seriously think about the credibility crisis that these global institutions like the UN have been facing in terms of their inability to deal in a nonpartisan manner with the Palestinian cause and therefore global justice as such."
Estella Saville commented on Facebook: "It is outrageous that she should be forced to resign after telling the truth as it is. Corruption at every level".
On Twitter, Ahmad Al Issa tweeted: "A woman with conscience resigns from a UN without conscience."
UN chief Antonio Guterres accepted Khalaf's resignation on Friday, his spokesman Stephane Dujarric told reporters in New York, while denying that the secretary general had acted under US pressure, according to AFP.
Khalaf told a news conference in Beirut: "The secretary general asked me yesterday morning to withdraw [the report]."
"I asked him to rethink his decision, he insisted, so I submitted my resignation from the UN."
"We expected of course that Israel and its allies would put huge pressure on the secretary general of the UN so that he would disavow the report, and that they would ask him to withdraw it," she added.
"It's only normal for the criminal to attack those defending the cause of his victims, but I cannot accept being subjected to such pressures," she told reporters in Beirut, quoting from her resignation letter.
On Wednesday, the United States demanded that Guterres withdraw an ESCWA report entitled "Israeli Practices towards the Palestinian People and the Question of Apartheid".
The report concluded that "available evidence established beyond a reasonable doubt that Israel is guilty of policies and practices that constitute the crime of apartheid".
Related Articles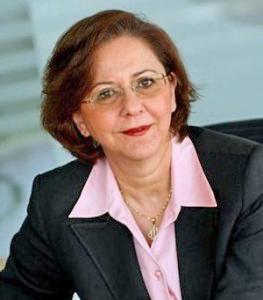 Apr 01,2017
AMMAN — Rima Khalaf, former executive secretary of the UN Economic and Social Commission for Western Asia (ESCWA) on Saturday announce
Apr 26,2017
AMMAN — Rima Khalaf, former executive secretary of the UN Economic and Social Commission for Western Asia (ESCWA), on Tuesday called for the
Mar 19,2017
AMMAN — Lower House on Sunday held an oversight session to discuss the government's response to several MPs queries.The session started with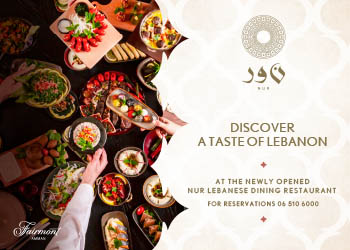 Newsletter
Get top stories and blog posts emailed to you each day.