You are here
EU ambassadors pay support visit to Sahab's industrial estate
By JT - Dec 13,2017 - Last updated at Dec 13,2017
EU Ambassador to Jordan Andrea Matteo Fontana and ambassadors of EU member states check on the products of a company in Sahab on Wednesday (Photo courtesy of EU delegation to Jordan)
AMMAN — Ambassadors of EU member states on Wednesday joined the EU Ambassador to Jordan Andrea Matteo Fontana in a field visit to companies eligible to export under the EU-Jordan rules of origin agreement at the Sahab Development Zone.
The companies, which represent some of Jordan's most key sectors, including chemicals, manufacturing and textile, are currently benefiting from preferential rules, which allow them to export to the EU states more easily, according to a statement by the EU delegation to Jordan.
During the visit, EU ambassadors discussed with the factory managers and employees the opportunities provided by the rules of origin scheme, and exchanged views on solutions to some of the challenges they face when exporting to the EU, the statement said.
As Jordan becomes an increasingly important trading partner for the EU, the rules of origin agreement seeks to help companies access a new market, improve the quality of their products and create new jobs, both for Jordanians and Syrian refugees, the statement said.
EU Ambassador Fontana underlined the importance of the agreed-upon rules of origin scheme as being "one of the ways to encourage the private sector to diversify and to mitigate the effects of the Syrian refugee crisis on the Jordanian economy".
"We are very pleased to have been able to meet with the three companies eligible to export under the rules of origin agreement. They represent the dynamism and the future of Jordanian industry. We were happy to hear personal stories about how the scheme has allowed companies to grow and create more decent jobs, both for Jordanians and Syrians," Fontana said at the end of the visit.
In July 2016, the EU and Jordan agreed on a simplification of the rules of origin applicable in their bilateral trade which allows producers in Jordan to use an alternative set of rules of origin for exports to the EU under certain conditions, according to the statement.
These include the requirement that production takes place in one of the 12 governorates in Jordan and includes the creation of jobs for 15 per cent of Syrian refugees in the first two years, rising to 25 per cent after three years.
The new scheme applies to 52 different product categories including textiles and garments, engineering and electrical products, chemical products, plastic products, and furniture and wood products, the statement concluded.
Related Articles
Feb 22,2017
AMMAN — The EU Delegation in Jordan, in cooperation with the Jordan Investors Association, organised an Information Session on "Seizing new
May 03,2016
AMMAN — The EU will be "very flexible" regarding the percentage of Syrians employed in factories that will benefit from simplified rules of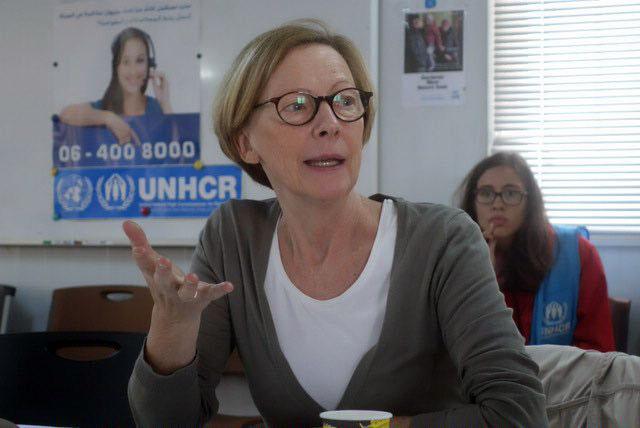 Oct 02,2017
AMMAN — Germany has been and remains a strong partner for Jordan in contributing to the country's socioeconomic development, while addressin
Newsletter
Get top stories and blog posts emailed to you each day.