You are here
EU should step up support for Jordan — Kwasniewski
By JT - Aug 03,2014 - Last updated at Aug 03,2014
AMMAN — The European Union should take decisive actions to strengthen Jordan's strategic regional stance, according to Poland's former president, Aleksander Kwasniewski.
"We must now support Jordan as one of the latest 'oases' of peace and stability in the Middle East," Kwasniewski, who served as president from 1995 to 2005, told The Jordan Times in a recent interview.
"The Hashemite Kingdom of Jordan has become an important regional strategic factor of stabilisation... This is a fact of great importance, taking into consideration the dangerous and chaotic situation in nearby Syria and Iraq," he added.
Noting that Jordan has the right to receive international assistance as it continues to host Syrian refugees, Kwasniewski, the third president to assume power after the country's name was officially changed to the Republic of Poland in 1989, warned of a spillover of the violence in Syria.
"In its fourth year, the Syria war has clearly become a sectarian and ethnic conflict, fuelled also by a growing strategic struggle between various powers from the region and above, including Russia and the US," he said.
"Recent developments in Iraq show us clearly that its impact on the region is with no doubt negative. The fearful scenario of the wide range regional spillover of Syria's war is highly possible."
In Iraq, the Islamic State militant group's gains are also a cause for alarm.
"[The] Islamic State poses a real threat not only to Iraq and Syria, but also to the entire Middle East... So we should act quickly and resolutely, to minimise that danger before it becomes a global one," Kwasniewski said.
"I am convinced that Poland — as a member of the European Union and NATO — has already been engaged along with our allies in the policy-making processes in both organisations, aimed at [the] resolution of the Middle East crises," he added.
"Russia, as one of great powers actively engaged in the political dimension of the Syria conflict, could still act as a positive actor," said the statesman, who secured the adoption of a new constitution in Poland in 1997.
Moscow must decide whether it wants to "fully participate" in the international efforts seeking to stabilise the Middle East, or "become a negative hero of this story", he noted.
"However, the ongoing polarisation between Russia and the West (against the background of the Ukraine crisis) could push Moscow to harden its stance on Syria," Kwasniewski said.
The Ukrainian crisis is part of a "broader and much more complex issue" that he described as the "resurgence" of Russia's policy towards Central and Eastern Europe, which he likened to "old imperial times".
"The growing assertiveness of Moscow and its aggressive stance toward former Soviet republics pose a real threat to European security," the Polish politician said, criticising Russia's annexation of the Crimea Peninsula.
By doing so, he said, "Russia has in fact destroyed the hitherto main pillar and strategic axiom of European security: the inviolability of existing borders and state territories."
Such a step could cause negative consequences for Europe and the world, Kwasniewski warned.
"Furthermore, growing tension between Russia and the West has its disadvantageous impacts on many international issues — from strategic disarmament, to [the] Middle East peace process," he stressed.
Acknowledging that the Arab-Israeli conflict is one of the hardest to resolve, the statesman said "a great, historic compromise" is needed to reach a breakthrough.
"Both sides should sacrifice some of their rights and privileges. I know exactly how it is difficult in practice; the historic breakthrough in Poland in 1989, in which I participated actively, was possible only because of strong mutual will of compromise, and agreement between the contemporary communist government and democratic opposition.
"Without such strong will of cooperation and accord a resolution is simply impossible," he stressed, noting that Jordan, as a "stable and very important member of the Arab world", can act as a moderator to reach a settlement.
Related Articles
Dec 21,2015
BEIRUT — After years of waning influence, Russia and Iran made a dramatic comeback in the Middle East in 2015 as they threw their support be
Jun 17,2015
WARSAW — Battleships. Tanks. Helicopters.
Mar 17,2015
Russia plans to station state-of-the art missiles to its westernmost Baltic exclave and deploy nuclear-capable bombers to Crimea as part of massive war games intended to showcase the nation's resurgent military power amid bitter tensions with the West over Ukraine.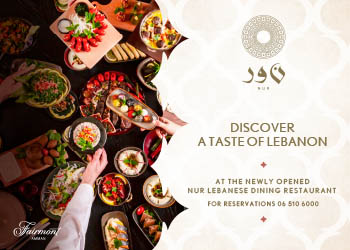 Newsletter
Get top stories and blog posts emailed to you each day.