You are here
European bank approves $25m loan for solar power plant
By Mohammad Ghazal - Oct 01,2014 - Last updated at Oct 01,2014
AMMAN — The European Bank for Reconstruction and Development (EBRD) on Wednesday said it approved a $25 million loan for the construction and development of a 20 megawatt (MW) photovoltaic power plant in the southern region.
The power plant, to be developed, constructed and operated by a subsidiary of SunEdison, Inc., will be located 13km southeast of the city of Maan, which lies 220km south of Amman, and will deliver much-needed generating capacity from a clean, reliable domestic resource, thereby reducing the country's dependence on hydrocarbons, EBRD said in a statement e-mailed to The Jordan Times.
The project will be co-financed through a $25 million loan from the US Overseas Private Investment Corporation (OPIC), with whom EBRD also co-financed the 240MW Al Manakher Power Plant, which began operations in July 2014.
"The implementation of such projects helps reduce the country's energy bill and optimally utilise available solar energy," an official at the Ministry of Energy and Mineral Resources said Wednesday.
Energy Minister Mohammad Hamed told The Jordan Times last week that the government is going ahead with the implementation of renewable energy projects, which he said are crucial to achieve the country's strategy that targets a 10 per cent input of renewables in the energy mix by 2020.
The minister added that several renewable energy projects are in the pipeline and deals for others are expected to be signed before the end of this year and during the first quarter of 2015.
Jordan, which imports over 97 per cent of its energy needs annually at about 20 per cent of the gross domestic product, signed deals in March for 12 solar-run power plants worth $560 million with a total capacity of 200MW.
Several renewable energy projects with a total capacity of 1,800MW will be connected to the national power grid by the end of 2018, according to Hamed.
Related Articles
Oct 27,2014
The 240 megawatt (MW) Al Manakher Power Plant is scheduled to be officially inaugurated on Wednesday, according to the European Bank for Reconstruction and Development (EBRD). 
Nov 01,2016
AMMAN — The European Bank for Reconstruction and Development (EBRD) is providing a loan of $70 million to Green Watts Renewable Energy LLC f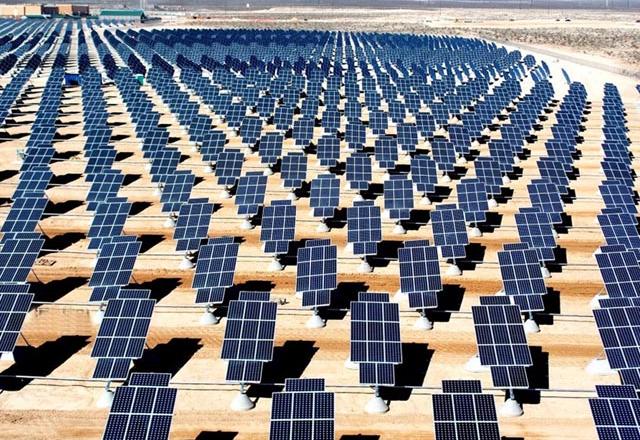 Nov 11,2014
Scatec Solar ASA, a Norwegian developer, has announced that it will complete construction of three solar-run power plants in the south of Jordan in the second half of 2015 after securing $100 million in financing.
Newsletter
Get top stories and blog posts emailed to you each day.