You are here
Exhibition to showcase cultural heritage of Bethlehem
By Dana Al Emam - Jan 24,2015 - Last updated at Jan 24,2015
AMMAN — An exhibition that opens Sunday will showcase a collection of traditional dresses and jewellery items, in a step to document and revive the region's heritage, according to organisers.
Dubbed "Golden Threads of Bethlehem", the exhibition depicts the developments in the embroidery of traditional dresses from 1880 until 1948 in Bethlehem and its surrounding villages.
The official opening of the event, which aims to promote the culture of Bethlehem to new generations, is expected to take place under the patronage of HRH Princess Muna, said Widad Kawar, owner of the collection and founder of the Widad Kawar Home for Arab dress, Tiraz.
Bethlehem was an economic and commercial hub, and one of the leading centres for making traditional dresses for all its surrounding villages, as well as villages surrounding Jerusalem before the Israeli occupation, noted Kawar, who presides over the Arab Dress Centre Society.
She added that the two-month exhibition will feature several embroidery workshops and lectures on the art's history for all ages, as well as educational activities targeting both school and university students.
The cultural event — which will be held at Tiraz, on Riyad Mifleh Street between the 4th and 5th circles — will be followed by another on the culture and heritage of Irbid Governorate.
"Irbid is surrounded by several villages that have a variety of costumes, as some of them were influenced by Syrian and Palestinian traditional dresses," Kawar said at a meeting with media representatives on Saturday.
Kawar's collection includes over 3,000 traditional costumes and weavings as well as everyday tools, house utensils, jewellery and amulets, and is expected to be on permanent showing in Tiraz by the end of this year.
She highlighted the support of the governments of the Netherlands and Denmark in supporting the Tiraz NGO, urging individuals and firms to contribute to preserving the region's heritage.
She also called on incorporating material on heritage in school curricula, in addition to the existing topics on tourism.
Hisham Khatib, a collector of paintings, prints, photographs, maps and several other items from the holy land, said the items on display at Tiraz will be "priceless and incomparable".
He highlighted a need for further public interest in the culture and heritage of Palestine and Jordan, especially since it is a field of interest to foreigners.
The exhibition is sponsored by the Mediterranean Shipping Company, Bank Al Etihad, Naqsh Design House, Layali Amman and the Housing Bank.
Related Articles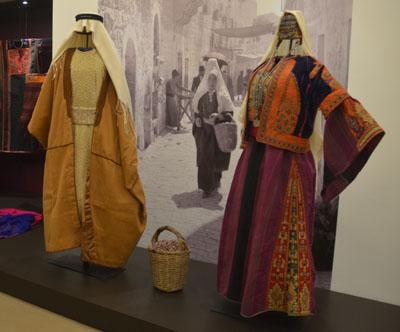 Jan 29,2015
When Palestinian Maha Saca found out that an exhibition would be held in Amman showcasing the traditional dresses of her hometown, Bethlehem, through the ages, she realised she had to come to Jordan.
Jan 26,2015
Deputising for HRH Princess Muna, HRH Princess Wijdan Al Hashemi inaugurated an exhibition showcasing a collection of traditional dresses and jewellery items from Bethlehem and its surrounding villages, the Jordan News Agency, Petra, reported.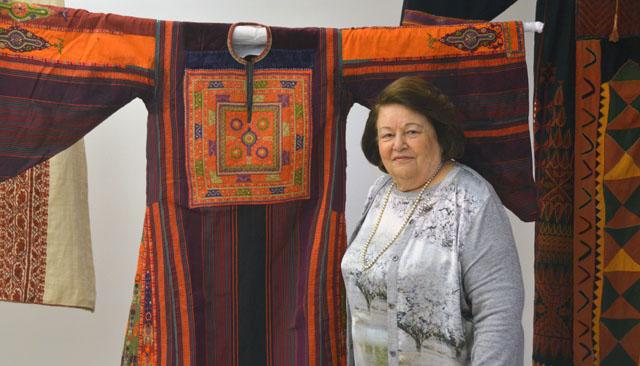 Apr 16,2015
When conflict began to flare up in Palestine, Widad Kawar felt the need to safeguard the country's heritage in any way she could.
Newsletter
Get top stories and blog posts emailed to you each day.