You are here
Exhibition showcases Hungarian products, services in bid to diversify bilateral trade
By Dana Al Emam - May 19,2015 - Last updated at May 19,2015
Photo by Hassan Tamimi
AMMAN — A two-day exhibition of Hungarian products and services that concluded on Tuesday sought to build new partnerships between Hungarian and Jordanian business people, according to a Hungarian official.
The event is a chance to diversify bilateral trade, mainly agricultural products, to include technological services and innovative solutions, Levente Magyar, state secretary of Hungary's ministry of foreign affairs and trade, told The Jordan Times at the opening on Monday.
Organised by the Hungarian National Trading House in Amman, the exhibition presented an opportunity for building partnerships in the agriculture, food industry, energy and engineering services sectors, he noted.
Magyar highlighted the significance of the exhibition, as it allows face-to-face interaction between business people.
"As a country that relies on foreign investments, Hungary expects... Jordanian investors to start businesses in Hungary," he said, describing bilateral cooperation and diplomatic ties as "great".
Calling on Jordanian businesspeople to visit his country to explore and learn about its culture, Magyar said it is an important pillar for starting a business.
During the event, Jordanian Consul in Budapest Zeid Naffaa said Hungary will host a similar exhibition for Jordanian companies this fall,
He also cited Hungary's readiness to establish a logistics centre in Jordan to serve local and regional markets.
Naffaa noted that boosting bilateral trade cooperation will increase Jordan's exports and ultimately improve the performance of the national economy, urging Jordanians to benefit from Hungarian expertise, including LED city lighting technologies.
"Jordan is to create a similar centre for Jordanian goods in Hungary, which will also serve southern Europe, especially during winter," he told The Jordan Times on Monday.
Representatives of 35 Hungarian companies participated in a field trip where they met with local producers, Naffaa said, adding that the Hungarian market could import Dead Sea products, olive oil and handicrafts.
There is "great" potential for Hungarian products in the Jordanian market, according to Dimitrije Ilankovic, representative of a Hungarian chocolate company, who said several Jordanian businessmen expressed interest in setting up partnerships.
"What we need as Hungarian companies is importers and distributors," he told The Jordan Times.
Another representative of a Hungarian IT services company voiced hope for initiating partnerships with large Jordanian firms in the Electronic Queue Management System.
"With Jordan creating its first nuclear power station, we can really cooperate in the field of industrial automation and earthquake management," Zoltan Lazar said, highlighting the growing popularity of such software globally.
Commending the "flexibility" of the Jordanian market, he noted that Jordanians are "easy to work with".
Related Articles
Apr 25,2017
AMMAN — While trade volume between Jordan and Hungary has grown "steadily" over the past two years, there are still many untapped opportunit
Oct 19,2014
Hungary seeks further cooperation with Jordan in the business, tourism and higher education spheres due to the Kingdom's stability and strategic location, Hungarian Ambassador to Jordan Béla Jungbert said.
May 12,2015
The Hungarian National Trading House in Amman is scheduled to organise a "Hungarian Products and Services" exhibition on Monday at noon, according to a statement released by the Hungarian embassy.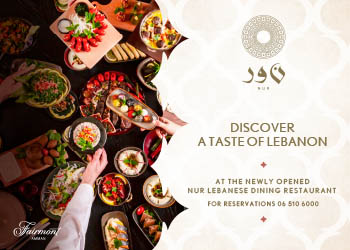 Newsletter
Get top stories and blog posts emailed to you each day.