You are here
Expats' incomes still exempted from income tax — official
By JT - Jun 03,2018 - Last updated at Jun 03,2018
AMMAN — The income tax draft law did not include any tax on Jordanian expatriates' incomes, which will continue to be exempted from income tax, Income and Sales Tax Department Spokesperson Mousa Tarawneh said on Friday.
Tarawneh added that the law also does not require those who are less than 18 years old to provide income tax statements and does not impose any financial fines on them for failing to provide these statements, contrary to what rumors circulated on social media claimed, the Jordan News Agency, Petra, reported.
The bill exempts individuals whose yearly income does not exceed JD8,000 and JD16,000 for families.
Tarawneh also stressed that the draft law did not impose any fees or costs for issuing tax numbers and statements that are presented to the department, highlighting that the law stipulates presenting these statements online, which proves what has been circulated on social media to be "false information".
Meanwhile, he pointed out that each unmarried working individual of a family is treated as a separate taxpayer and can benefit from tax exemptions as long as their annual income does not exceed JD8,000.
Related Articles
May 02,2016
AMMAN – Analysts see the drop in remittances from Jordanians working abroad in the first two months of this year –– for the first time in ye
May 06,2018
AMMAN — The Cabinet is expected to discuss and set the mandating reasons for a new income tax law before the bill is posted online for peopl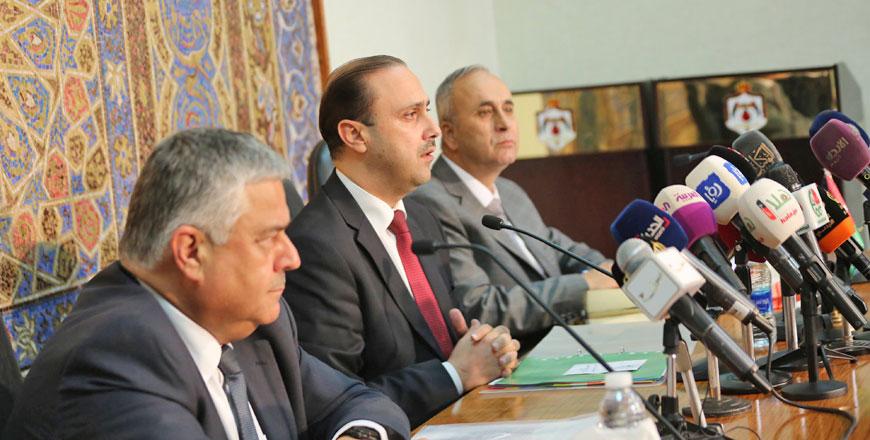 May 08,2018
AMMAN — The Cabinet on Monday approved the mandating reasons for a draft law amending the Income Tax Law for 2018 and referred it to the Leg
Newsletter
Get top stories and blog posts emailed to you each day.