You are here
Female filmmakers say sexism limits their opportunities, cinema career
By Anjali Vishwanath - Apr 23,2018 - Last updated at Apr 23,2018
Annemarie Jacir, a Palestinian-Jordanian filmmaker and director of award-winning feature films (Philistine Films)
AMMAN — At a screening of short documentaries during the Sheffield Film Festival in early April, the majority of the screened films were produced by women-only crews.
"I think that female filmmakers are much more powerful than men," Noe Mendelle, the director of the Scottish Documentary Institute, who ran a 10-day workshop in Amman in coordination with Royal Film Commission-Jordan, said.
"Unfortunately, women do not typically receive the opportunity to enter the industry and prove their power, due to their gender," she added.
Young filmmakers Asmahan Bkeret and Ban Maraqa emphasised that Mendelle was the first individual who believed in their potential.
"She's really empowered us because she's a feminist," Breket said.
Mendelle said she tried her best to favour as many women as possible when running workshops. "I think it's really important. When I started as a filmmaker, I was one of the few women directing. I wanted to work with female technicians, but you didn't have female technicians around."
From Mendelle's point of view, women filmmakers are more sensitive to their subjects and can explore different issues than men, who "typically go to [sets] with confidence and will not share the emotions of the subject".
Bkeret and Maraqa were able to produce a film centred on a bedouin Palestinian woman, Hakima, because they could empathise with her. "Because Hakima had had bad experiences with her own husband and does not trust men, the filmmakers were not allowed to bring a man to help them with the documentary."
Moreover, men might not have recognised the importance of Hakima as a subject, and even then, they would not have been able to get her to "open up", Maraqa said.
"Women face more challenges than men," Mendelle claimed. "It's much harder for women to get accepted to film courses and once they're there, it's much harder for them to compete for access to equipment or access to directing. The women that you saw there the other night [at the Sheffield Film Festival] have to work extra hard to be able to push their ideas forward."
Annemarie Jacir, one of the few female directors in Jordan and the director of award-winning feature films such as "Wajib", "Salt of this Sea" and "When I Saw You", recalled the sexism she faced when she started in the industry.
"As a director now with several features under my belt, things have changed a bit, but I also have [had] experiences where younger women I work with [who] have been harassed and made to feel uncomfortable by men," she said.
Maraqa and Bkeret agreed, noting that the sexism in the industry often deters them from continuing jobs on set.
"Every set I go to, I'm usually the only woman there. When anyone sees me they say, 'oh, are you the makeup department? Are you doing hair?' That's always what it is. There are hardly any women on set," Breket said. "I was on one set where there were really attractive women. It felt very sexual. I was always on the men's teams and I would hear them talking, 'Did you see her? She's so hot.'"
"Most women who start in the film industry quit because filming starts early in the morning and sometimes lasts until very late, and many families don't accept that," Maraqa said.
Because men can work for longer hours, Bkeret added, employers prefer hiring men.
Mahmoud Hussein, a film lecturer at SAE Institute Amman, agreed that it is "not easy to find girl students because it is a lot of work that lasts for 10-12 hours". As a result, of the 120 students enrolled in SAE Institute's film department, approximately only 25 women are registered.
"Jordan is a small country… and we have a lot of different kinds of women. Here in Jordan, whenever someone tries to do a movie about a woman, it doesn't dig deep into this society, so it doesn't portray women in the right way of how they should be represented," Hussein said. "She's either [depicted as] open-minded to the extreme or conservative to the extreme. What about the women in between?"
Jacir concurred with this sentiment. "[Women are portrayed accurately] in some independent Jordanian films. But in terms of what the general public is viewing in Jordan, no, I don't think so."
Hussein added that when filmmakers also try to appease Western audiences, they do not realistically represent Jordanian women. "Unfortunately, there are some filmmakers who make films for the Western audience, so they are trying to focus on what the West audience wants to see, so that they can sell a movie. But that means women in Jordan aren't represented very well."
However, in the past few years, women have been trying to change the atmosphere and their representation in the film industry as it grows. According to Mendelle, "there are some female directors starting to come through in Jordan, and the Royal Film Commission has been very supportive of women. They are trying really hard to encourage women to direct."
Jacir sees potential for the film industry in Jordan to include more women, believing that the industry is "much more progressive on this level" than the American counterpart.
"I think we [women] should therefore continue to form our own way of working and of telling stories, to find a way that works best for us, and not try to emulate something else," Jacir concluded.
Related Articles
Aug 12,2015
AMMAN — A group of international and local experts are in Jordan this week to design curricula in cinematic arts for children. The curr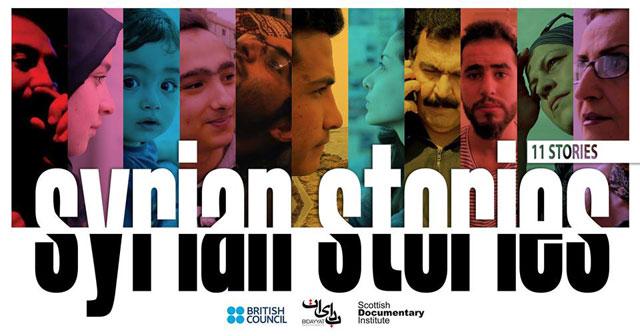 Apr 04,2018
AMMAN — Documentaries have a very important role in times of war and crisis, but they sometimes overlook individual stories, Syrian Hiba Hma
Oct 08,2016
AMMAN — Annemarie Jacir started her career writing and editing scripts, but cinema soon caught her interest and she started producing films
Newsletter
Get top stories and blog posts emailed to you each day.