You are here
'Firm implementation' of anti-smoking laws pledged
By Dana Al Emam - May 31,2017 - Last updated at May 31,2017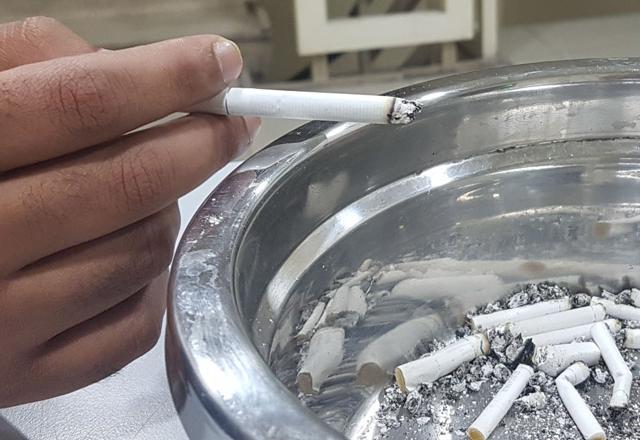 This year's World No Tobacco Day was held under the theme 'Tobacco — a threat to development' (Photo by Amjad Ghsoun)
AMMAN — On the occasion of the World No Tobacco Day on Wednesday, health sector stakeholders pledged "firm implementation" of the Public Health Law as of July 1.
Amendments to the law were endorsed earlier this month, imposing further restrictions on violators, including imprisonment for one to three months or a JD100-JD200 penalty for smoking in public areas and a fine of JD1,000 to JD3,000 for owners of facilities where violations take place.
Furthermore, recent amendments modified the definition of a public place, adding a more comprehensive definition, in accordance with the World Health Organisation (WHO) Framework Convention on Tobacco Control.
Speaking at an event marking the international occasion, held this year under the theme "Tobacco- a threat to development", Health Minister Mahmoud Sheyyab said the ministry is keen on working closely with its partners to better address smoking in public areas.
"We were able to overcome all other epidemics … fighting this unprecedented epidemic [of smoking] needs further collaboration of efforts," he said, adding that the ministry has trained 566 liaison officers to enforce the Public Health Law.
Sheyyab highlighted that law enforcement is a pillar of Jordan's national tobacco control strategy 2017-2019, which is based on the implementation of the WHO's MPOWER strategy, a comprehensive set of tobacco control measures.
The strategy seeks to decrease tobacco consumption by 30 per cent among people under 13 years of age by 2025, and was set in partnership with the WHO, the King Hussein Cancer Centre and concerned civil society organisations, he said.
The minister underlined the damaging health effects of smoking, as well as its negative impact on food security, educational chances, economic growth and the environment.
For her part, WHO representative to Jordan Maria Cristina Profili said tobacco kills around 7 million people around the world every year, 80 per cent of whom live in low to middle-income countries.
She highlighted tobacco control as a means to break the cycle of poverty and boost economic development.
According to the WHO, nearly 10 billion cigarette butts are disposed of into the environment daily, forming 30-40 per cent of collected waste.
Nearly $1.4 trillion is spent every year on tobacco-related medical care, as well as low-productivity resulting from disease and death, according to WHO figures, which added that families spend up to 10 per cent of their incomes on tobacco products.
Rami Farraj, vice chairman of the Royal Health Awareness Society's Board of Trustees, said Jordan is one of the highest countries in the prevalence of tobacco consumption in the region and the world, adding that this is an indication of "failures" at both the government and civil society levels.
Farraj, who represents a coalition of anti-tobacco civil society organisations, said the coalition will carry out an online and offline awareness-raising campaign against tobacco.
Around 95 per cent of lung cancer patients are smokers, according to the Jordan National Anti-Smoking Society, which added that smoking is also a contributing cause to other types of cancer, including kidney, digestive system, urinary system, uterus and ovarian cancer.
According to the Department of Statistics, Jordanians spent around JD602 million on tobacco products in 2013, with the average annual family spending JD480.1.
The department noted that the larger the family, the more it spends on smoking. Families with one to two members spent 2.8 per cent of their income on smoking, while families of three to four people spent 4.2 per cent.
Among students aged between 13 and 15, 32.2 per cent currently consume some form of tobacco.
Among teenage boys, the percentage is 44.5 per cent, while it is 22.2 per cent for teenage girls, according to the Status Quo of Tobacco Control in Jordan report and the WHO.
Related Articles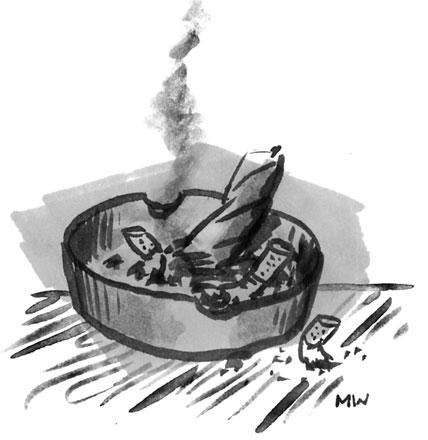 Jun 16,2016
AMMAN — For smokers who are fasting for Ramadan, excessive intake of tobacco after breaking the daily fast can have a "sudden and direct imp
May 31,2016
AMMAN – Anti-smoking activists have praised Health Ministry plans to increase warnings on cigarette packets, but said more needs to be done
May 28,2017
AMMAN — Informed and fact-based media have a central role in the fight against smoking and curbing relevant unhealthy attitudes, field exper
Newsletter
Get top stories and blog posts emailed to you each day.