You are here
Five arrested in nationwide drug bust
By Rana Husseini - Apr 21,2018 - Last updated at Apr 21,2018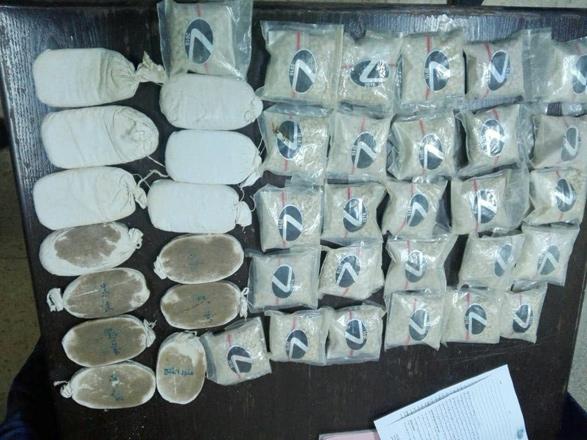 Large amounts of narcotics were seized as part of several raids conducted across the Kingdom (Petra photo)
AMMAN — The Anti-Narcotics Department (AND) on Saturday announced the arrest of five suspects in several drug-bust operations over the past few weeks in various parts of the Kingdom, official sources said.
The five men, including some Arab nationals, were arrested before being able to smuggle the illicit drugs, mostly pills, to neighbouring countries, a senior AND official told The Jordan Times.
"No law enforcement agents were injured in the operations that were precise and clean since we received several tip-offs about the smuggling operations and were fully prepared," the AND official said.
In one incident, Police Spokesperson Lt. Col. Amer Sartawi said, two individuals were arrested in two separate incidents where they were attempting to smuggle "a total of 425,000 captagon pills to a neighbouring country in their vehicles".
"Both men were arrested after AND agents received information about their intent. Upon searching their vehicles, the illegal narcotics were found hidden in secret compartments," Sartawi explained.
In another incident, "AND agents received information that a man was attempting to smuggle illegal narcotics via mail package," the police official added, noting that the "agents were waiting for the suspect as he was attempting to receive the package and arrested him".
The package reportedly contained 6 kilos of synthetic cannabis (locally known as joker), according to Sartawi.
Two suspects were also arrested in Amman and Aqaba after AND agents received tips that they were hiding illegal weapons and drugs at their homes, Sartawi said.
"The search of their properties yielded 390,000 illegal captagon pills and several unlicensed weapons," Sartawi added.
Captagon (fenethylline) is a synthetic stimulant similar to amphetamine. The pills are usually manufactured and transported from neighbouring countries in the north via Jordan to rich countries on the southern borders, according to officials.
All suspects were referred to the State Security Court prosecutor for further questioning and indictment, the official noted.
Related Articles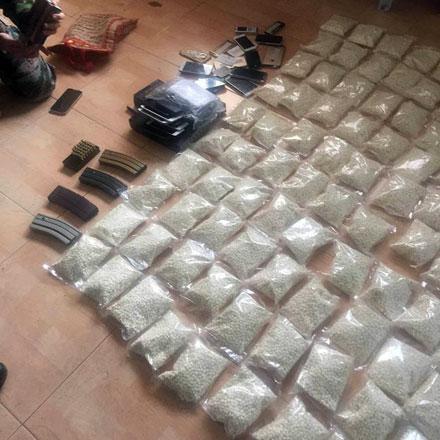 Dec 14,2016
AMMAN — The Anti-Narcotics Department (AND) on Wednesday announced the arrest of 14 suspects in two separate raids over the past two days.In
Jul 21,2014
Anti-Narcotics Department (AND) agents last week arrested six people who were allegedly attempting to smuggle one million Captagon pills to a neighbouring country, official sources said.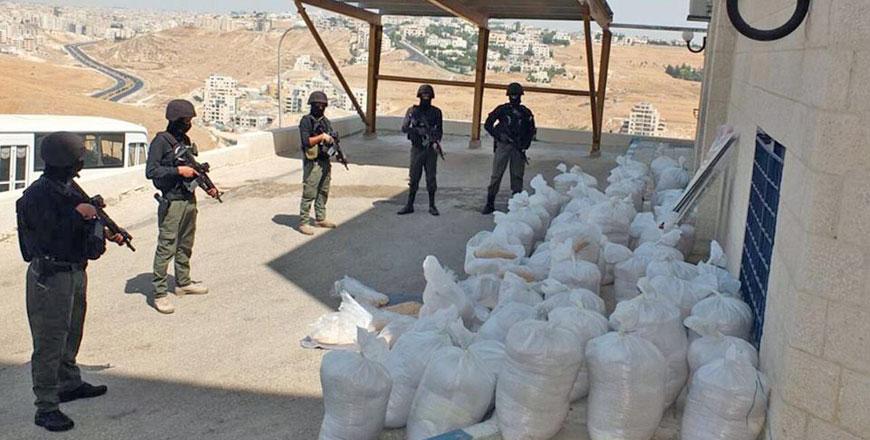 Sep 08,2016
AMMAN — Anti-Narcotics Department (AND) agents have foiled a "major" drug smuggling attempt, confiscating 13.2 million narcotic pills, the l
Newsletter
Get top stories and blog posts emailed to you each day.