You are here
Five new diving sites created in Gulf of Aqaba
ASEZA provides more locations for underwater sport
By Hana Namrouqa - Jan 11,2018 - Last updated at Jan 11,2018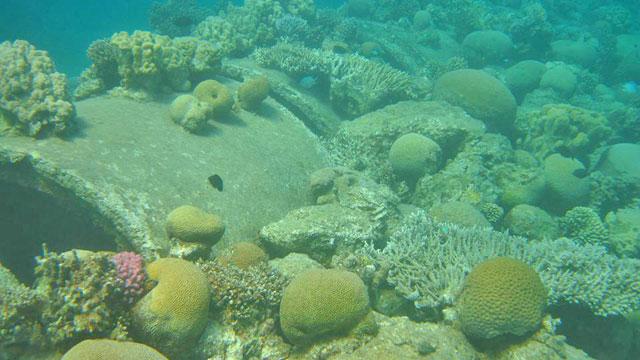 Creating the new diving sites in Aqaba, located some 330 kilometres south of the capital, also aims at replacing diving locations which were shut down for their proximity to industries off the southern beach, according to ASEZA (Photos courtesy of ASEZA Facebook page)
AMMAN — The Aqaba Special Economic Zone Authority (ASEZA) has created five new diving sites in the Gulf of Aqaba to provide more locations for the underwater sport, an official said on Thursday.
Creating the new diving sites in Aqaba, located some 330 kilometres south of the capital, also aims at replacing diving locations which were shut down for their proximity to industries off the southern beach, according to ASEZA Environment Commissioner Suleiman Najadat.
Due to industrial expansion near the southern beach, ASZEA has relocated some coral reefs and planted them in different sites, which are now the new diving locations, Najadat said.
He noted that ASEZA staff and marine biologists from the Aqaba Marine Park received training from experts on safe relocation of coral reefs, noting that the process is now being handled by local experts with the survival rate of replanted reefs reaching 90 per cent.
"The scuba diving sport is among Aqaba's main tourist attractions; tourists from across the world visit Aqaba to dive and explore its natural and artificial reefs," Najadat told The Jordan Times.
"The Cave" is one of the newly created diving locations, Najadat said, noting that local experts planted coral reefs at the site three years ago and protected the site until the reefs regenerated.
Another location is the sunken C-130 plane, which authorities drowned in November last year after removing all materials that can affect marine ecosystems, Najadat said.
"The site is already showing positive signs for becoming a rich diving location in terms of the reefs and ecological system that is forming," he noted.
The creation of the additional diving sites also seeks to provide tourists with more attractions to explore to ultimately prolong their stay in Aqaba, the environment commissioner highlighted.
In addition, providing new diving sites seeks to reduce pressure on the existing diving sites in the Gulf of Aqaba, he underlined.
Thirteen kilometres of Aqaba's coastline, which stretches over a total of 27 kilometres, are covered with globally diverse coral reefs, according to the Royal Marine Conservation Society of Jordan (JREDS).
Coral reefs in the Gulf of Aqaba cover almost half of Aqaba's coastline, offering 21 diving locations for the exploration of diverse, colourful and unique coral reefs, JREDS data indicate.
The Gulf of Aqaba is a semi-enclosed water basin attached to the semi-enclosed Red Sea, with a length of 170km, an average width of about 15km and a maximum depth of more than 1,800 metres.
Its water is warm year round, with the average sea temperature standing at 24°C, according to the society, which indicated that Jordan's coastline represents the northernmost outcropping of coral reef in the world and tolerates a high salinity rate compared to other seas.
up
67 users have voted, including you.
Related Articles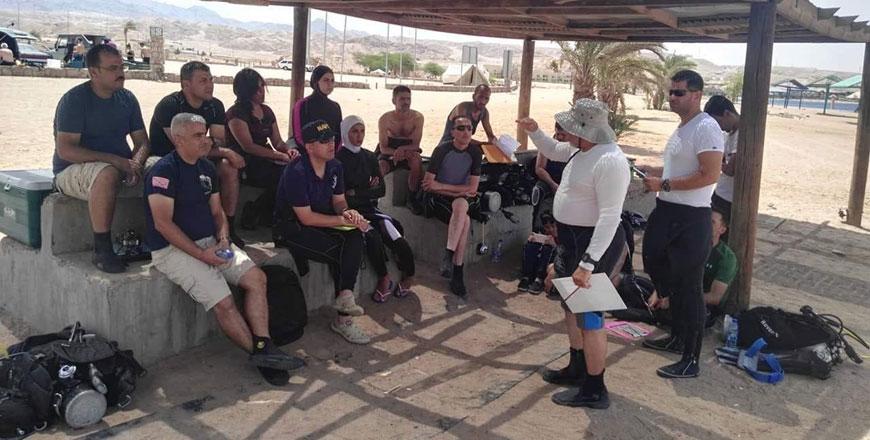 Jul 08,2018
AMMAN — A specialised training on reef-checking and eco-dive has concluded in Aqaba, producing Jordan's first certified female divers, marin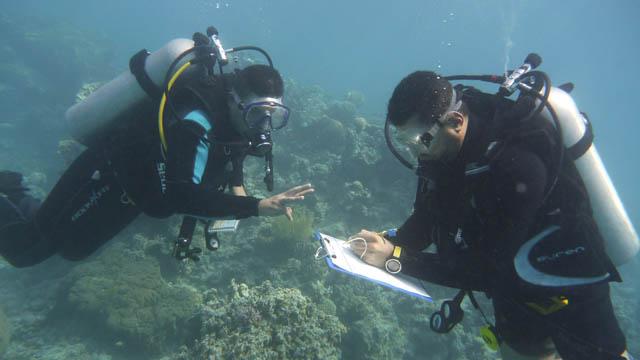 May 09,2017
AMMAN — Marine conservationists are currently rallying support to list the coral reefs in the Gulf of Aqaba as a UNESCO world heritage site.
May 24,2017
AMMAN — The Aqaba Marine Park (AMP) is scheduled to join Jordan's network of nature reserves this year, becoming the country's first marine
Newsletter
Get top stories and blog posts emailed to you each day.