You are here
Forum participants say social protection an integral part of economic reform
'Liberal economy does not mean state should abandon its responsibilities'
By Khetam Malkawi - Nov 17,2016 - Last updated at Nov 17,2016
AMMAN — Social protection cannot be tackled in isolation from the economic framework, and many problems that arise across the world are results of the absence of social justice, said a prominent economist at a forum held late Wednesday.
Omar Razzaz, chairman of the Jordan Strategy Forum, said the Kingdom needs to adopt a system that is based on social rights to protect citizens, taking into consideration the social standards adopted worldwide.
These social standards should include healthcare and maternity, children (nutrition, education, and other developmental needs) and protection for the elderly.
"Without taking these standards into consideration, we will not be able to speak about social protection," Razzaz said at a session held as part of the "Social Protection Floors in Jordan: Challenges and Opportunities" forum in Amman.
Social protection has been considered a fundamental human right since the inception of the 1948 Universal Declaration of Human Rights, having subsequently been enshrined in the 1966 International Covenant on Economic, Social and Cultural Rights, and lauded in the International Labour Organisation's 2012 Social Protection Floors Recommendation.
The underlying principle is that all human beings are entitled to being provided with the necessary conditions to satisfy their basic needs, and to live their lives in safety and with dignity.
Accordingly, social protection is enshrined in goal number 1 of the Social Development Goals (SDGs) for 2030, concerning the eradication of poverty, in addition to being integral to goal number 8, regarding decent work.
Social protection concerns issues ranging from maternity leaves to minimum wage policies, public health and education, public pensions, and many others.
Also at the forum, organised by Friedrich Ebert Stiftung and the Phenix Centre for Economic and Informatics Studies, several speakers blamed the economic policies and privatisation measures adopted over the past 25 years for affecting Jordanians' social protection.
Jamil Nimri, a former lawmaker, also agreed with Razzaz that social protection will not be achieved without realising social justice.
He said it should be adopted in Jordan with a focus on employment and financial support for those who need it.
Rula Hroub, also a former Lower House deputy, noted that a liberal economy does not mean that the state should abandon its responsibilities to provide social protection for its citizens.
Related Articles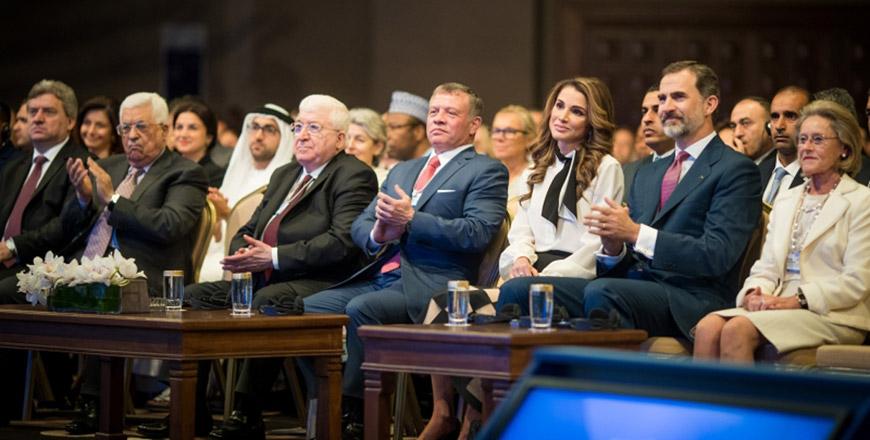 May 20,2017
DEAD SEA — HRH Crown Prince Hussein on Saturday said Arab youth want a fair chance to be heard and to make a difference, stressing the need
Jan 27,2018
AMMAN — Minister of Education Omar Razzaz presented the National Strategy for Human Resources Development to participants in the Education W
Jun 28,2018
AMMAN — The social protection system in Jordan is in dire need of a reform aimed at ensuring the coverage of all citizens, a position paper
Newsletter
Get top stories and blog posts emailed to you each day.