You are here
Friends, acquaintances 'shocked' over death of Salti sisters
By Laila Azzeh - Nov 07,2015 - Last updated at Nov 11,2015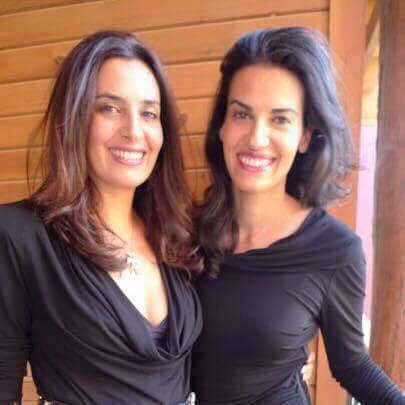 Soraya (Left) and Jumana (Right) Salti
AMMAN — The "shocking" news about the deaths of Soraya and Jumana Salti dominated social media in Jordan on Saturday, with people calling for a "thorough" investigation into the incident.
Aged 45 and 37, the Saltis were successful businesswomen and from a prominent Jordanian family.
Soraya, who used to serve as the regional director of Injaz Al Arab, was named among Arabian Business' Top 100 Most Powerful Arab Women in 2013.
"Soraya was one of the kindest and most soft-hearted [people] I have ever worked with. A true angel, a hard worker and sincere... I wrote her the longest recommendation letter in my entire professional life. She used to help everyone. Her absence is unbearable. May she rest in peace," Aqaba Special Economic Zone Authority Deputy Chief Commissioner Yusuf Mansur wrote on his Facebook page.
Former deputy prime minister Marwan Muasher also mourned the death of the sisters, saying they were "an example of vitality, love of life and enthusiasm".
"I was the basketball coach of Jumana when she was eight. I pray to God to give their parents patience and fortitude," he wrote on his Facebook page.
The two sisters were found dead on Friday in an alleged act of suicide, a security source said Saturday.
Initial investigations indicate that the sisters jumped off the roof of an under-construction building in the Jweideh area.
"They were at a polo club located near the building that they allegedly committed suicide from," the source told The Jordan Times.
Investigations are under way to identify the exact cause of death, according to the source.
Friends and acquaintances of the two sisters took to social media to express their shock over the incident, casting doubt over the possibility that they would commit suicide.
"This is a criminal act. A proper investigation must be called for by women activists," one Facebook user wrote.
Describing them as "lovers of life, upbeat and ambitious", another Facebook user who claimed to be close to the sisters said she thinks there is a "mysterious story behind their deaths".
"This is certainly a crime. There is no way they committed suicide. Horrible, horrible news. May they rest in peace and may the truth be out," wrote another person claiming to know the sisters.
Members of the Salti family were not available to comment despite several attempts by The Jordan Times to contact them.
Related Articles
Nov 15,2015
AMMAN — Soraya Salti, one of the two sisters who were found dead after falling off a roof of an under-construction building in south Amman e
Nov 09,2015
AMMAN — Investigators have concluded that there is no suspicion of foul play in the deaths of Soraya and Jumana Salti who fell off the roof
Nov 11,2015
AMMAN — The Jordan Press Association (JPA) council on Tuesday referred media outlets that published photos of the bodies of two women who di
Pages
Newsletter
Get top stories and blog posts emailed to you each day.